The challenge in developing this 3+ mile Walking West Linn trek from Old Town Willamette to the main entry to Fields Bridge Park was the portion of Willamette Falls Drive that is not only heavily trafficked but bereft of pedestrian sidewalks or wide shoulders.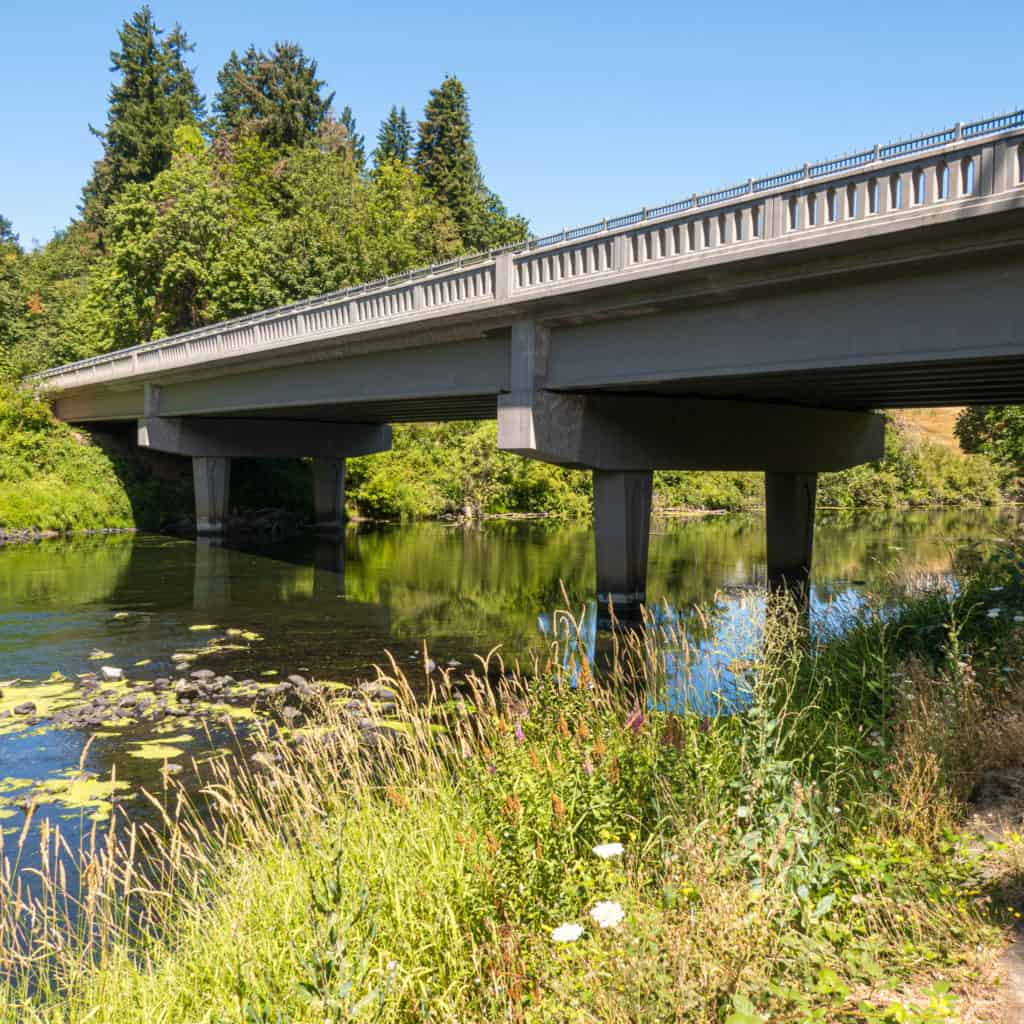 As luck would have it, safe passage on the route to the park involves not only a secret stairway but also a stunningly beautiful neighborhood.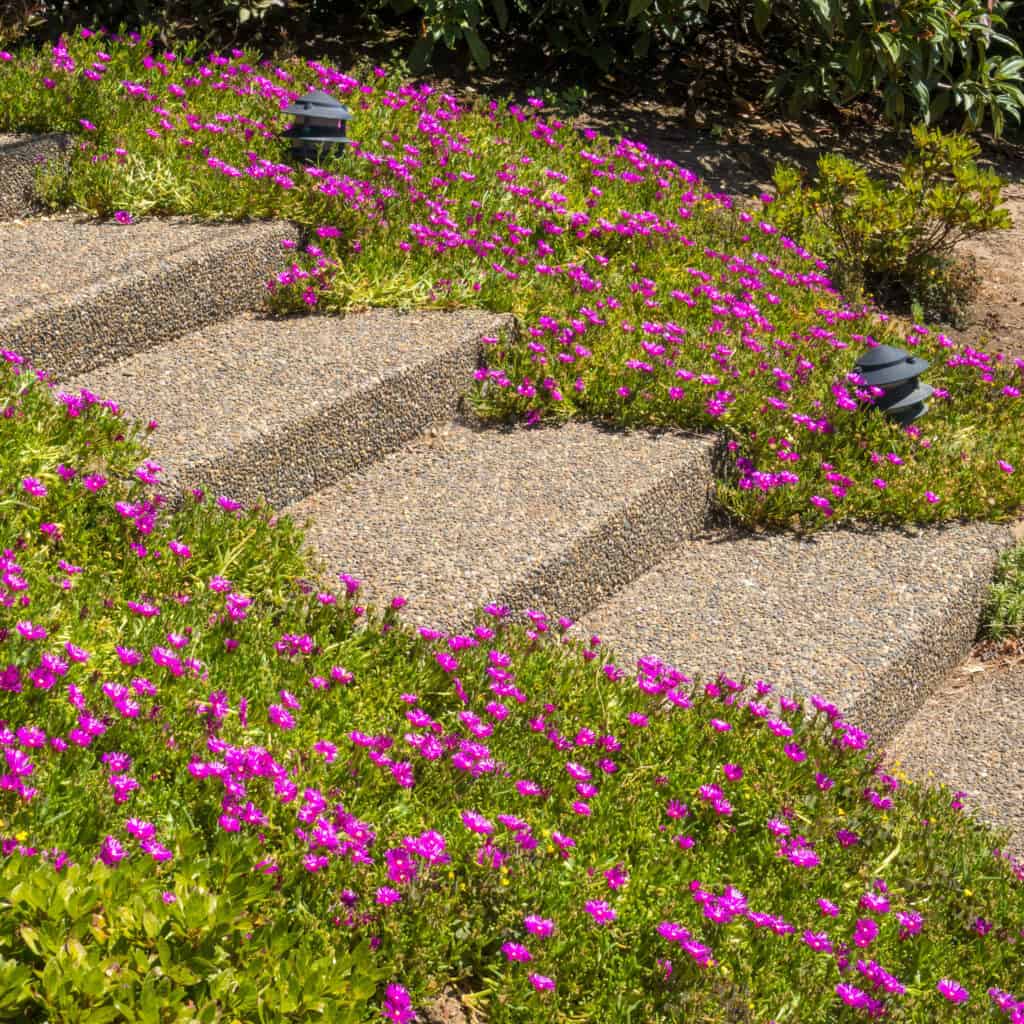 The return route along quiet Dollar Street comes with a sidewalk and shade trees. To avoid the steep hills in a portion of the main route (but also the stunning homes and views), take this mostly flat street both ways if you prefer.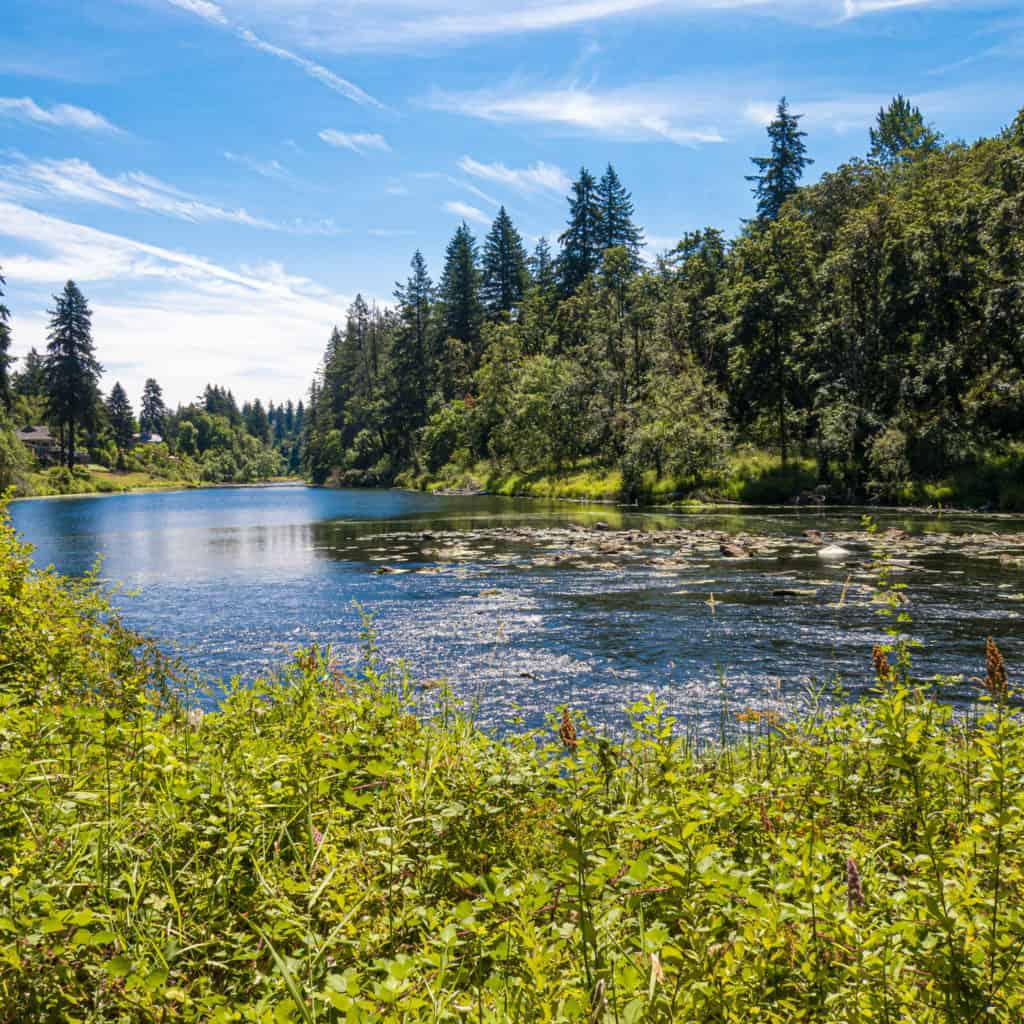 Sprawled across 19 beautiful acres edging the Tualatin River, Fields Bridge Park hosts community gardens, ball fields, basketball courts, walking paths and a playground.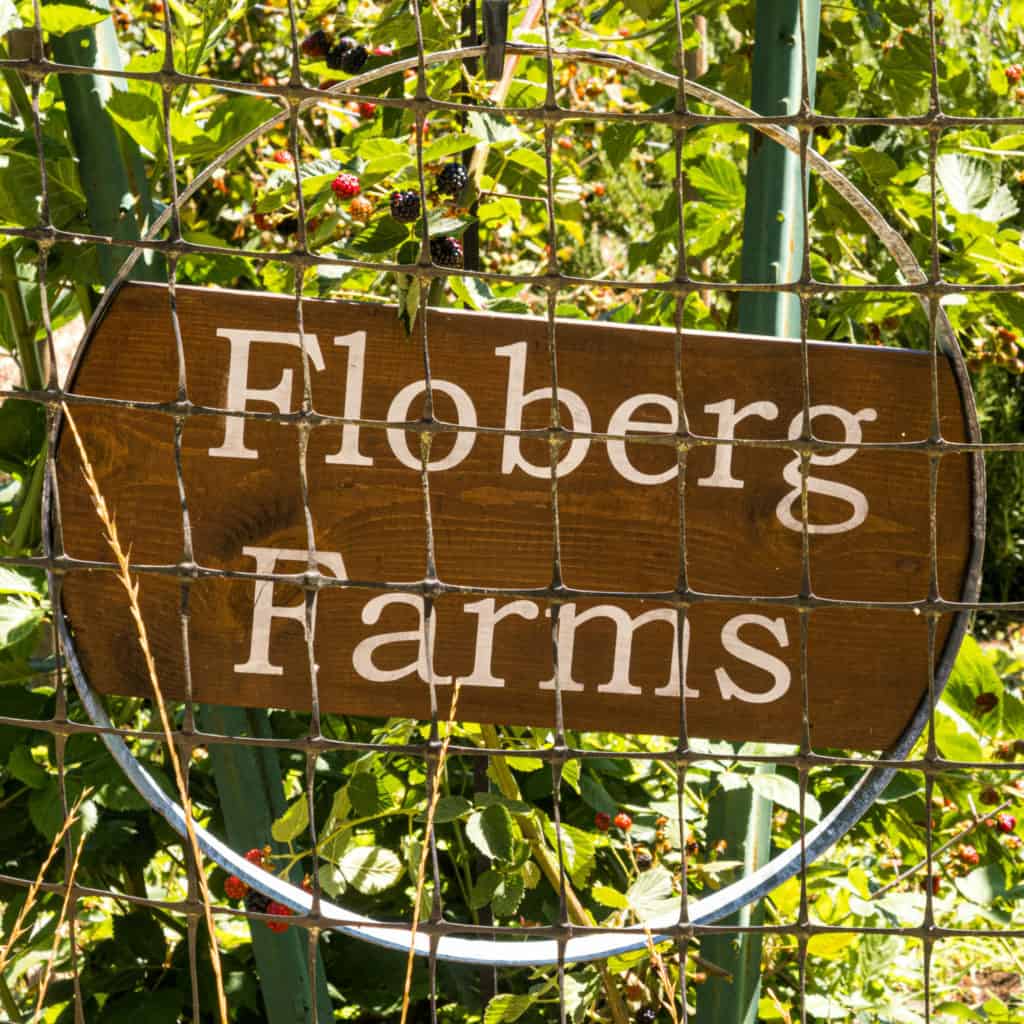 The park is also home to a 1/5-size replica (and interpretive display) of the West Linn Meteorite–a 15-ton space rock–the sixth largest in the world and largest ever found in North America. It was discovered in a West Linn field in 1902.
Online Interactive Map
Our route maps are designed so you can both follow and keep track of where you are on the route from your iPhone while walking. On your computer, save the route map to your bookmarks bar and then open that link from your iPhone.
While walking, open the Legend field on the map to get turn-by-turn directions. If Google Maps is tracking properly (occasionally, in some areas, it glitches) you'll see a small blue ball that represents you on the map. That's especially helpful in keeping track of where you actually are on the route. Get the map here.
Distance
3+ miles, depending how much meandering you decide to do. We highly recommend meandering.
Time
Allow 2 hours to thoroughly enjoy this walk. You'll want to linger in Field's Bridge Park and relax for a bit (coffee, pastries, restrooms) at Lark Café or Willamette Coffee House back in Old Town Willamette. If a hearty lunch is in the cards, we recommend Lil Cooperstown Grill.
Terrain
Paved sidewalks, a couple of which are steep, one steep stair descent, and maintained trails.
Difficulty
Mostly flat and easy except for a brief (1/2 mile) stretch of moderately steep hills. You'll be rewarded through this portion of the walk by a neighborhood of stunning homes and views.
Coffee & Nibbles
Two top-notch, local options for coffee are indicated on the map, but we usually end up at Lark Café. You can't miss it. It's on the main drag–Willamette Falls Drive– through Old Town.
Portland Metro Walkabouts
The SkyBlue Portland team hosts monthly group walks through some of Portland Metro's most beautiful and interesting neighborhoods. For info on our Portland Metro walking tours, check out our Facebook page, Women Who Walk and our meetups (PDX Women Who Walk and West Linn Women Who Walk) And join us!
West Linn Walking Maps
Walking West Linn, Oregon: Our 10 Most Popular Route Maps
Walking West Linn: Bolton to Oregon City (Map)
Walking West Linn: Hidden Springs & Rosemont (Map)
Walking West Linn: Historic District, Willamette Park Loop (Map)
Walking West Linn: Historic District, Willamette Park, White Oak Savanna Loop (Map)
Walking West Linn: Historic Willamette Home Tour Double Route (Map)
Walking West Linn: Lusher Farm Trail to Lake Oswego (Map)
Walking West Linn: Oldtown Willamette, Fields Bridge Park & Tualatin River(Map)
Walking West Linn: Parker Crest, Historic District, Willamette Park, White Oak Savannah Loop (Map)
Walking West Linn: Parker Crest Hill Romp (Map)
Walking West Linn: Parker Crest, Rosemont Summit, Sahallie Illahee Park Romp (Map)
Walking West Linn: In Reverse: Parker Crest, Rosemont Summit, Sahallie Illahee Park Romp, In Reverse (5+ miles) (Map)
Walking West Linn: Rosemont Hill Romp Three Ways (Map)
Walking West Linn: Rosemont Summit to Oregon City (Map)
Walking West Linn: Tanner Ridge to Luscher Farm & Lake Oswego (Map)
Walking West Linn: Oldtown Willamette, Fields Bridge Park & Tualatin River (Map)
Walking West Linn: Historic Willamette Home Tour (Map)
Walking West Linn: Willamette River, Bolton, Hammerle Park, Burnside Park, Maddax Woods, Mclean House (Map)
West Linn Neighborhood Guides
West Linn Neighborhood Maps