Lake Oswego is known for its gorgeous neighborhoods. And Walking Lakeview-Summit with its Village on the Lake circular loop is the way to see one of the loveliest.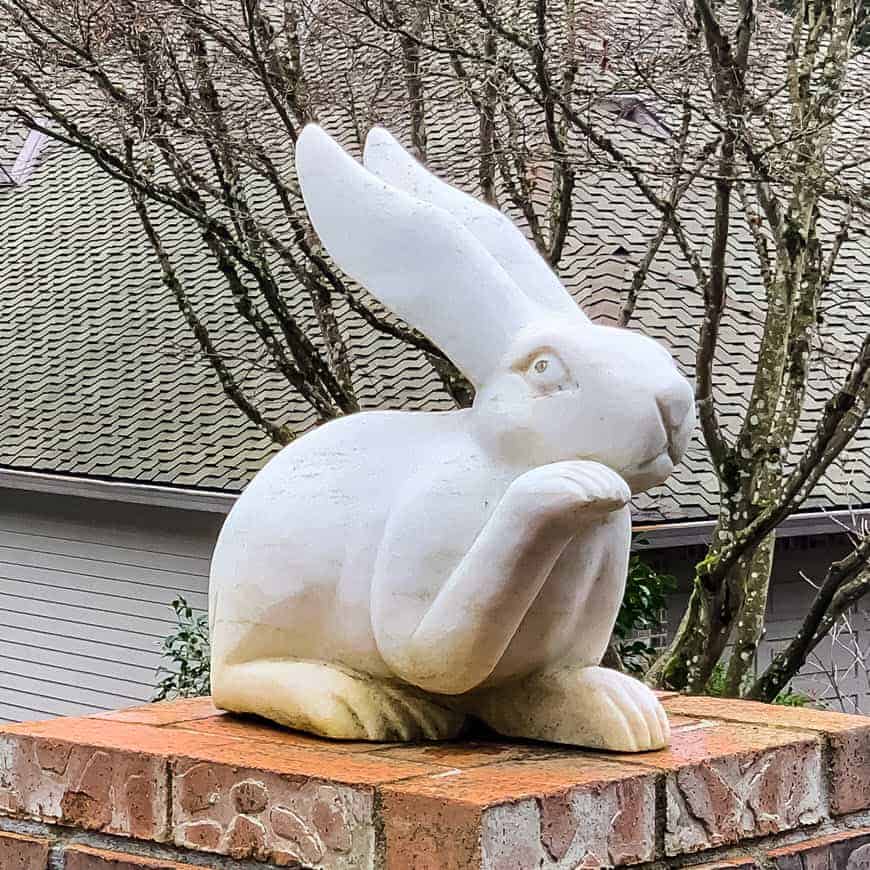 For one thing, Lakeview Summit is almost as secluded, serene, and private as a gated community–but without the gate.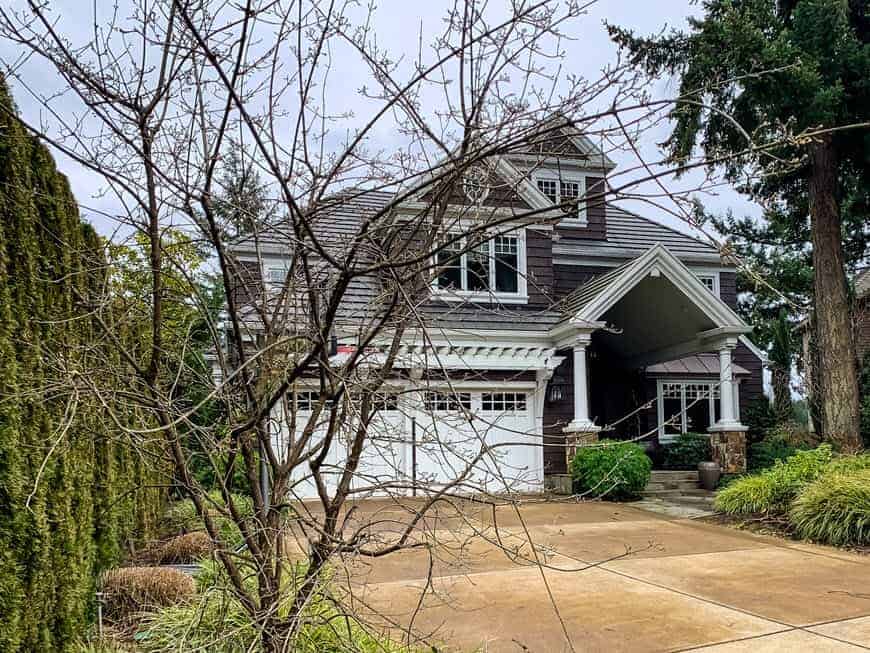 There's only one road leading in (Summit Drive off Iron Mountain Blvd.) and the same road leading out (Summit Dr. off Village Dr.).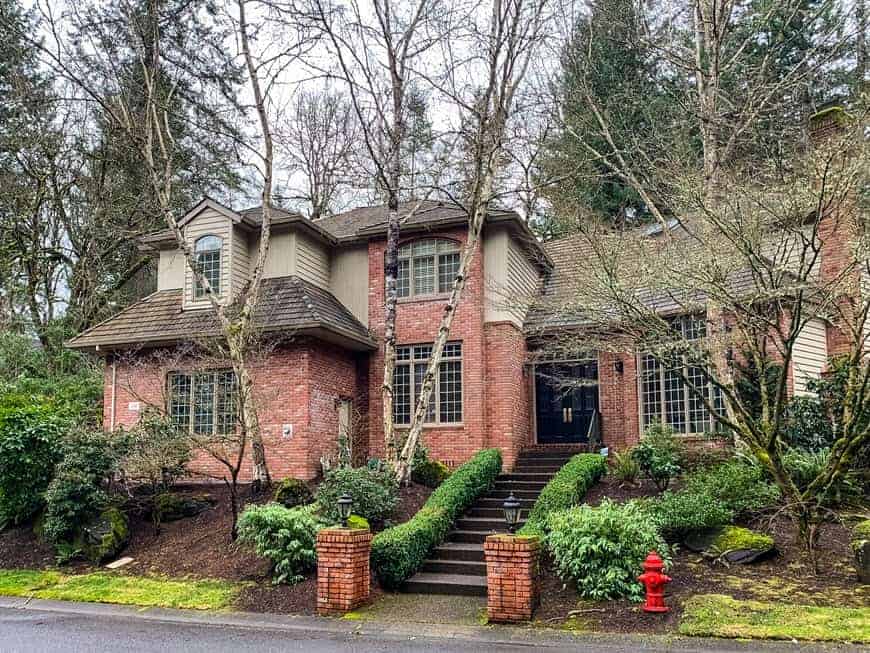 The side streets (no sidewalks, but walkable nonetheless), View Lake Ct., Twin Points Rd., Bay View Ln. and Lily Vie Ct. are well worth their detours.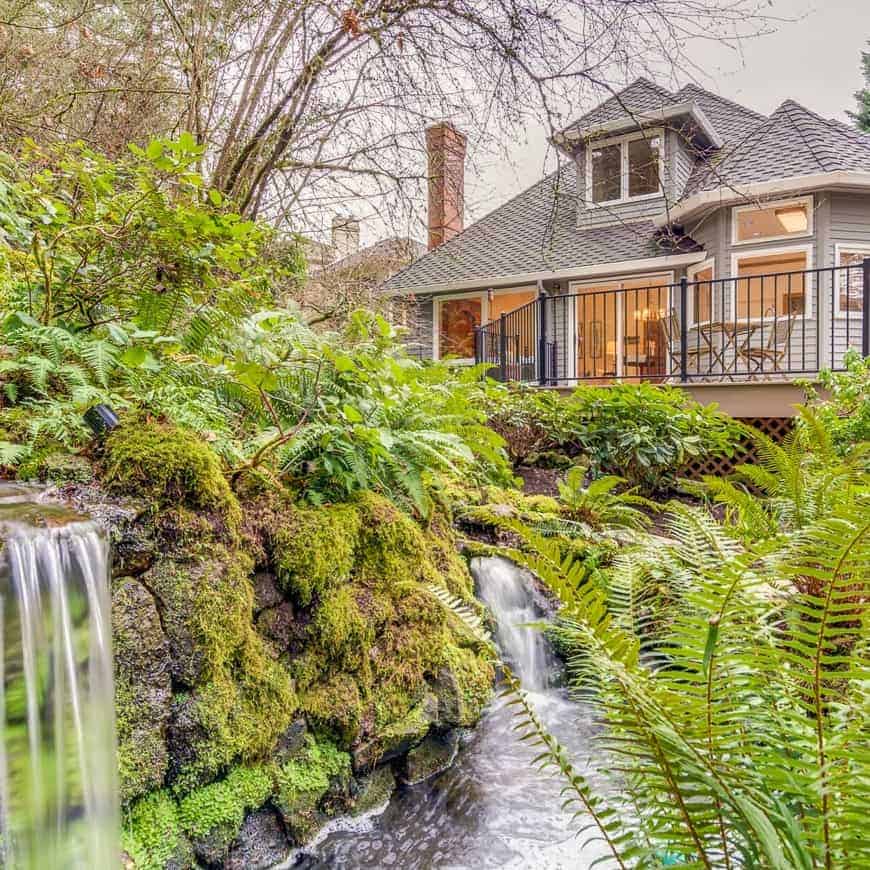 Homes are fairytale lovely and views are spectacular. (This one above is our newest listing. Check out the details. )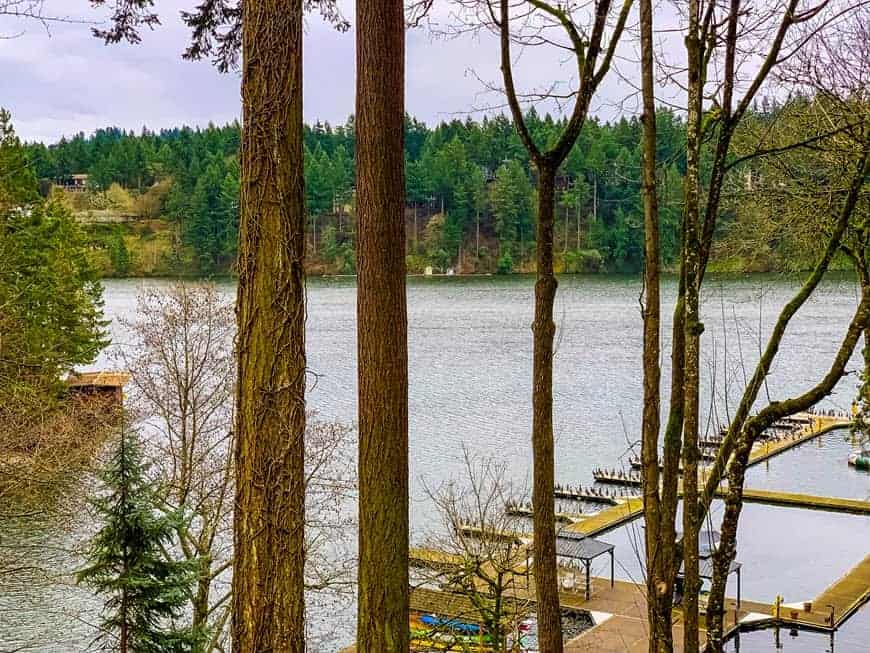 Here's our online Google Map of this walk. Queue it up on your iPhone, and follow along as you walk.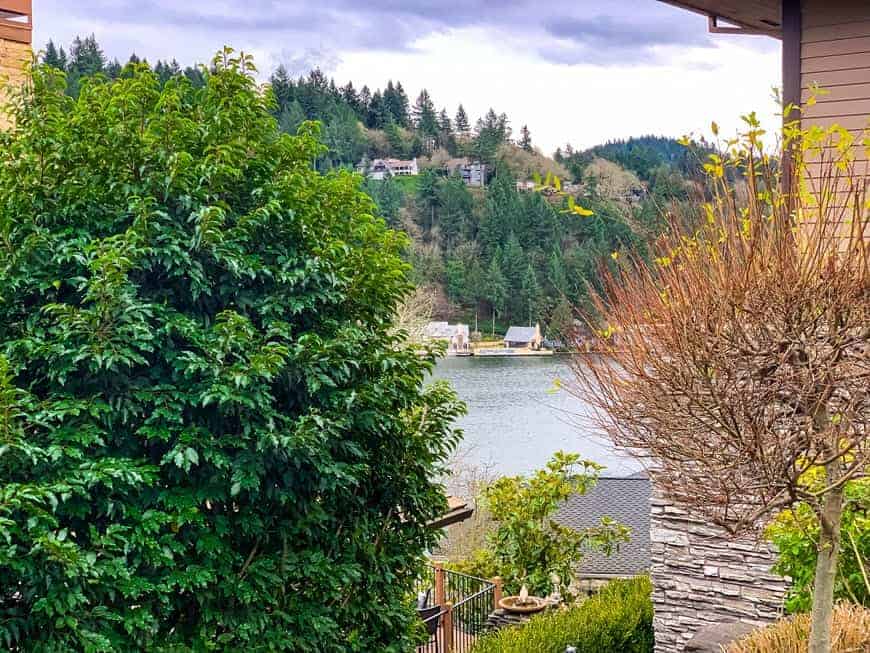 You may decide to continue along Summit Dr. for the spectacular peek-a-boo views between homes, even though it's narrow with no sidewalk. Watch for cars (mostly slow moving) if you do.
---
Join PDX Women Who Walk for a guided tour of this engaging walk.
---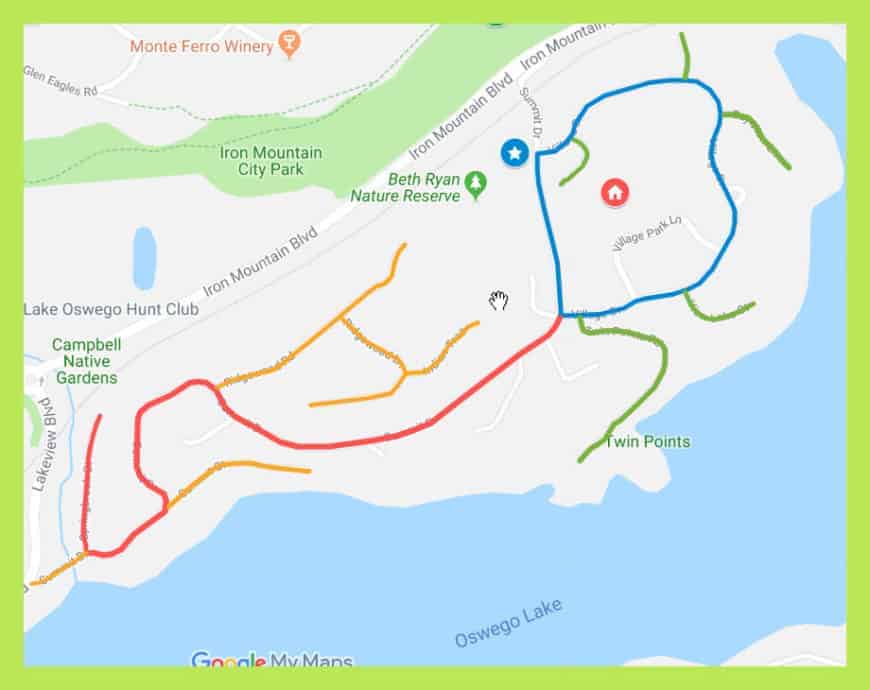 Village on the Lake Walking Directions
NOTE: Blue and green portions of the map.
Start & Finish (Street Parking)
North intersection of Village Dr. and Summit Dr. (off Iron Mountain Rd.)
Out
Village Dr. Loop | Left/East
Lily Bay Ct. | Left & Back (no outlet)
Bay View Ln. | Left & Back (no outlet)
View Lake Ct. | Left & Back (no outlet)
Twin Points Rd. | Left & Back (no outlet
Back
Time
About 1.5 hours.
Terrain
Paved sidewalks along the main loop of Village on the Lake, but no sidewalks edging the remaining streets of the larger Lakeview-Summit neighborhood. The speed limit is mostly 20 MPH with primarily resident car traffic. Moderate hills throughout the neighborhood high above the lake.
Difficulty
Moderately easy with rolling hills and some steep, though relatively brief, inclines.
Gear
Sturdy, well-fitting running/walking shoes are a must on Portland Metro's sidewalks, trails, and road shoulders. Walkers beware!
Portland Metro weather can change in a matter of minutes, and it's not unusual to need several varying levels of warmth and rain coverage on a given walk. Dress in layers and pack a collapsible umbrella and drinking water.
Coffee & Lunch
Best bets for coffee and pastries and lunch are in Downtown Lake Oswego. St. Honore Bakery, Chuck's Place, and Peet's Coffee are good options.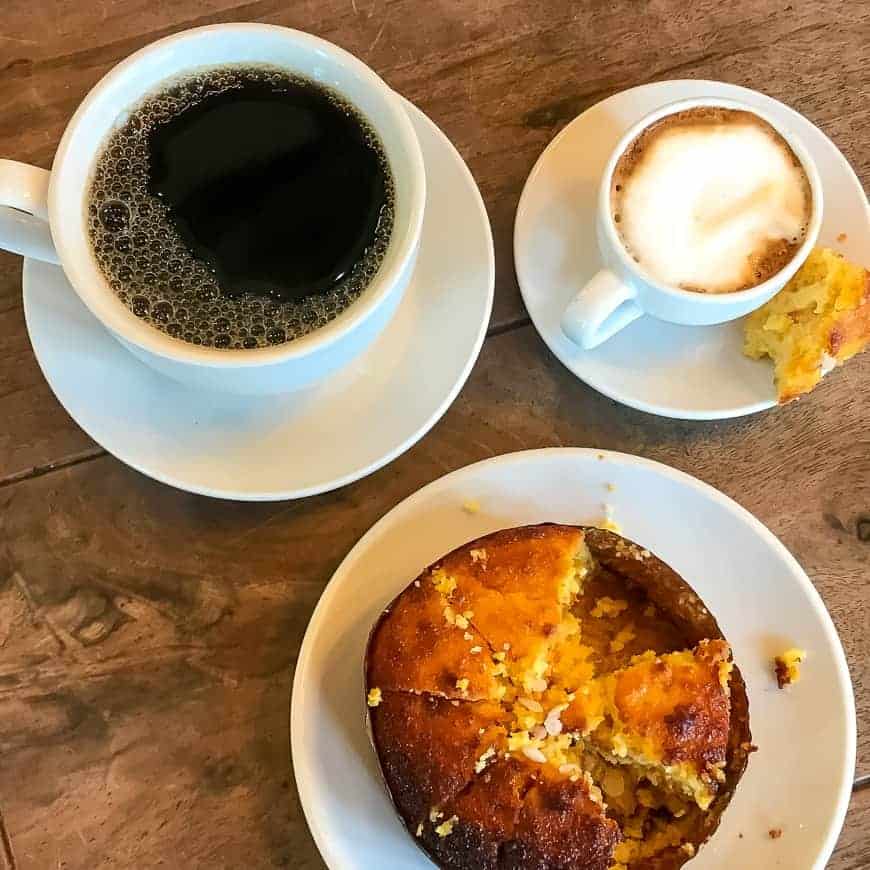 Portland Walkabouts
The SkyBlue Portland team hosts monthly group walks through some of Portland Metro's most beautiful and interesting neighborhoods.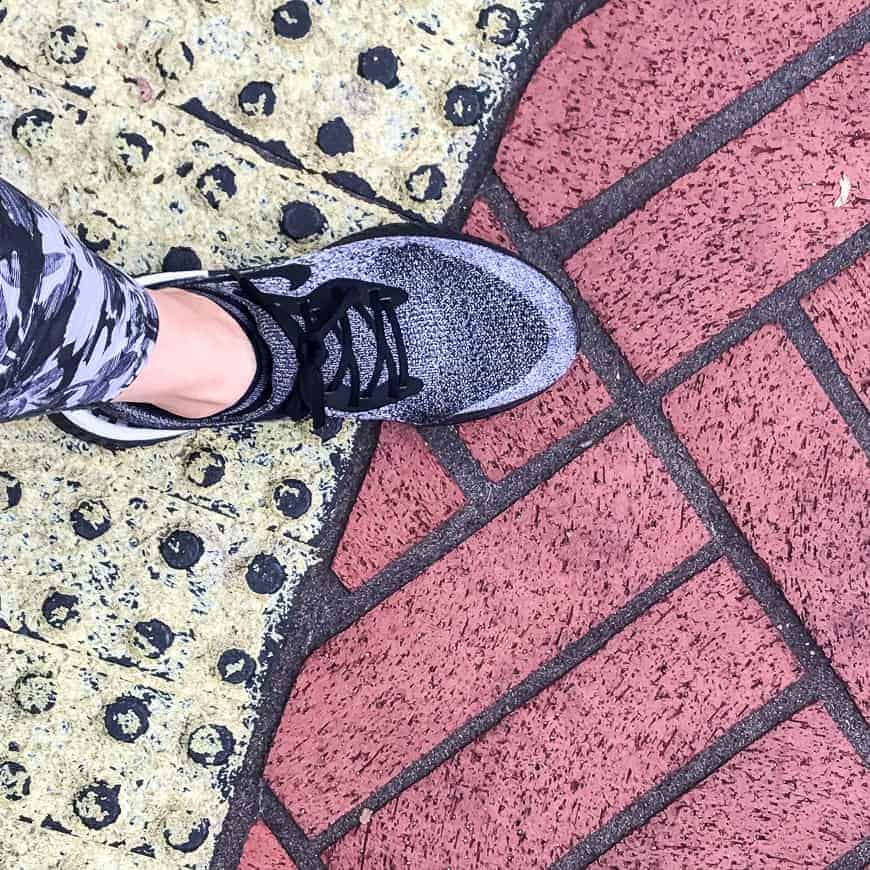 For info on our Portland Walking Tours, check out our Women Who Walk Facebook page and sign up for a walk on corresponding Women Who Walk Meetup page. We buy the lattes!
And check out additional Walking Portland posts for our well curated and thoroughly tested walks around Portland Metro.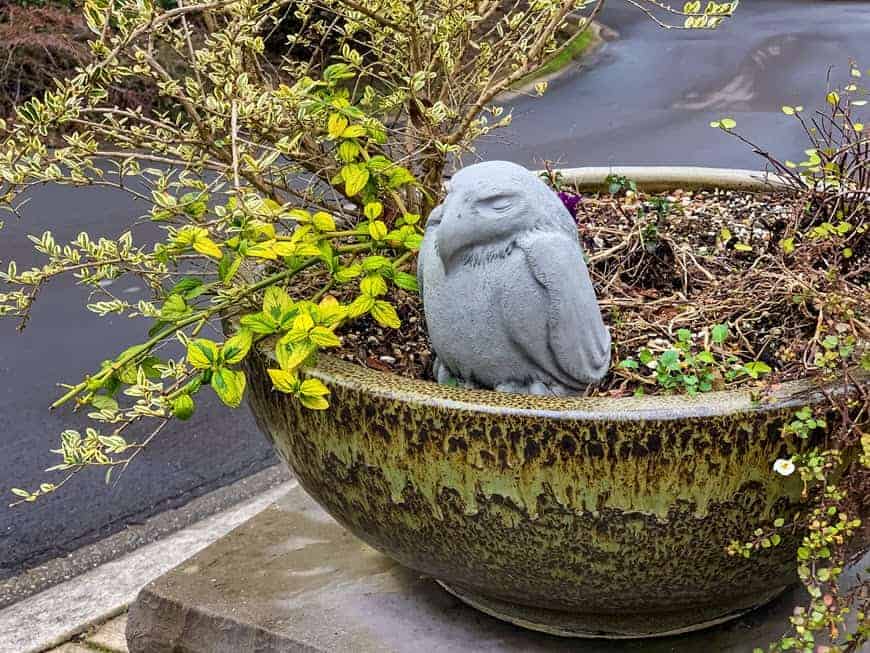 Copyright 2019 Susan S. Bradley. All rights reserved.