Get ready for one of the most gorgeous 6+ mile walks in northeast Portland, Oregon.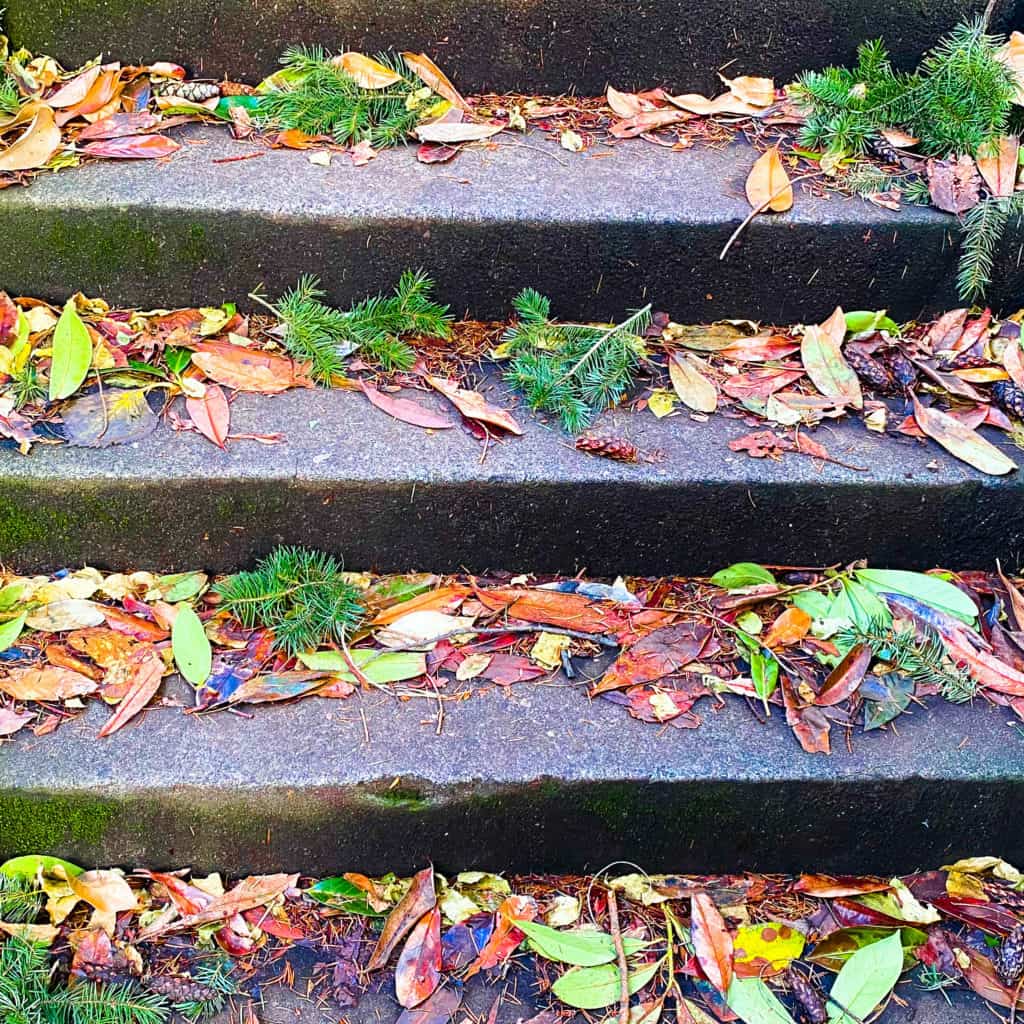 Stunning homes (many historic), breathtaking views, and ELEVEN staircases—ranging from 30 to 127 steps—give Portland's otherworldly NE Alameda Ridge neighborhood its special vibe.

And it's sister neighborhood, NE Beaumont-Wilshire, along NE Fremont Street, adds the requisite local coffee roasters, bakeries, restaurants, and shops. Girl's play day in other words.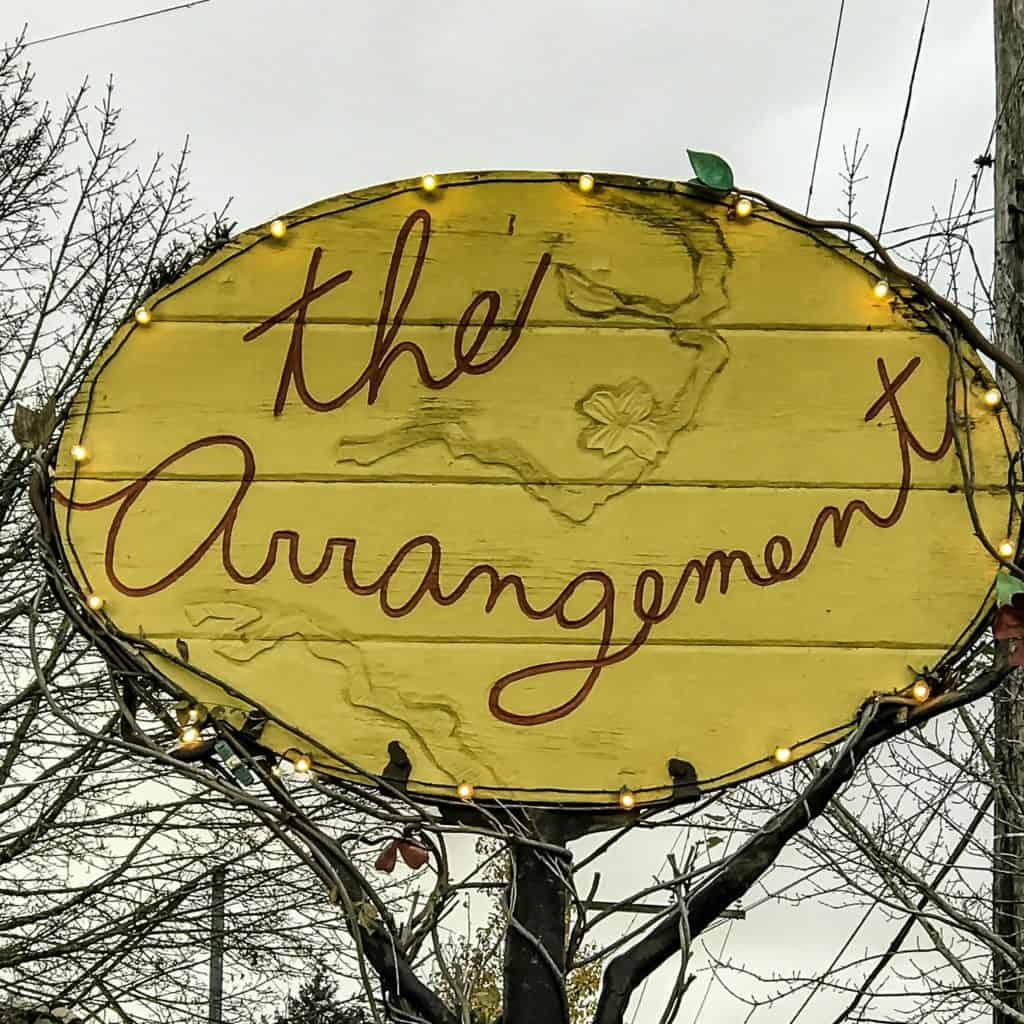 Online Interactive Walking Route Map
Nestled atop a diagonal north to south ridge running from Portland's NE Sabin to NE Rose City Park neighborhoods, Alameda Ridge, with it's curving streets and diagonal layout, can be a bit of a challenge for the directionally challenged walker.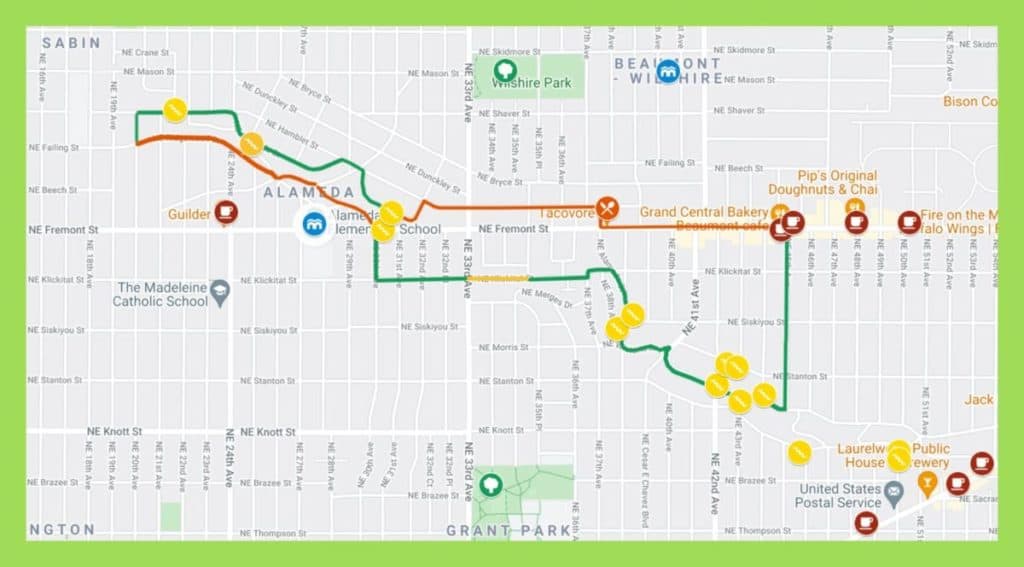 Click Walking Portland: Alameda Ridge & Beaumont-Wilshire for our custom-curated online map.
This is one walk for which it is ESSENTIAL to have the route map open on your iPhone and to follow Google's moving blue ball, which indicates where you are on the walk. Otherwise, you may wander around in those hills for days. Don't ask how we know this.
Our route maps are designed so you can both follow and keep track of where you are on the route from your iPhone while walking. On your computer, save the route map to your bookmarks bar and then open that link from your iPhone.

While walking, open the Legend field on the map to get turn-by-turn directions. If Google Maps is tracking properly (occasionally, in some areas, it glitches) you'll see a small blue ball that represents you on the map. That's especially helpful in keeping track of where you actually are on the route.

TIP: Google Maps may lose it's connection to you for portions of this walk, so do have a printed copy of the route directions with you, just in case.
Alameda Neighborhood Boundary Map
Boundary maps are also helpful in giving a quick picture of the parameters of a particular neighborhood.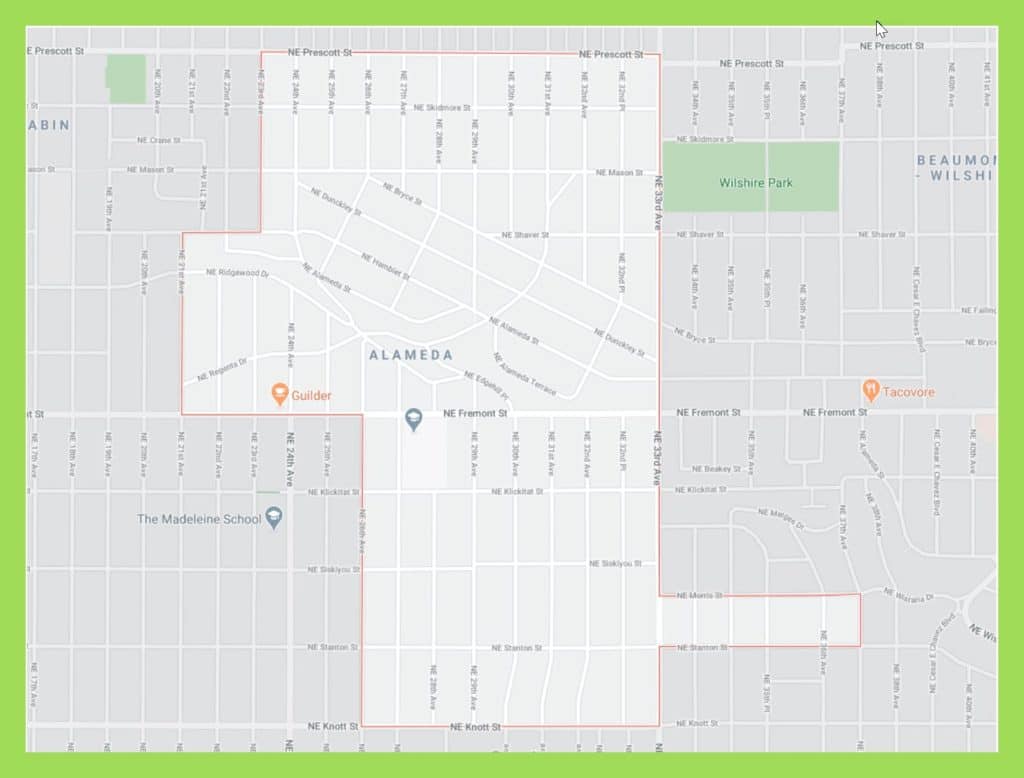 Alameda for instance extends from NE Prescott ST on the north all the way to NE Knott ST on the south–11-13 blocks depending on where you count them.
That's great but for this walk along the ridgeline and to include the great shops, eats, and coffee on the east end of NE Fremont ST, we added the Beaumont-Wilshire neighborhood.
Beaumont-Wilshire Neighborhood Boundary Map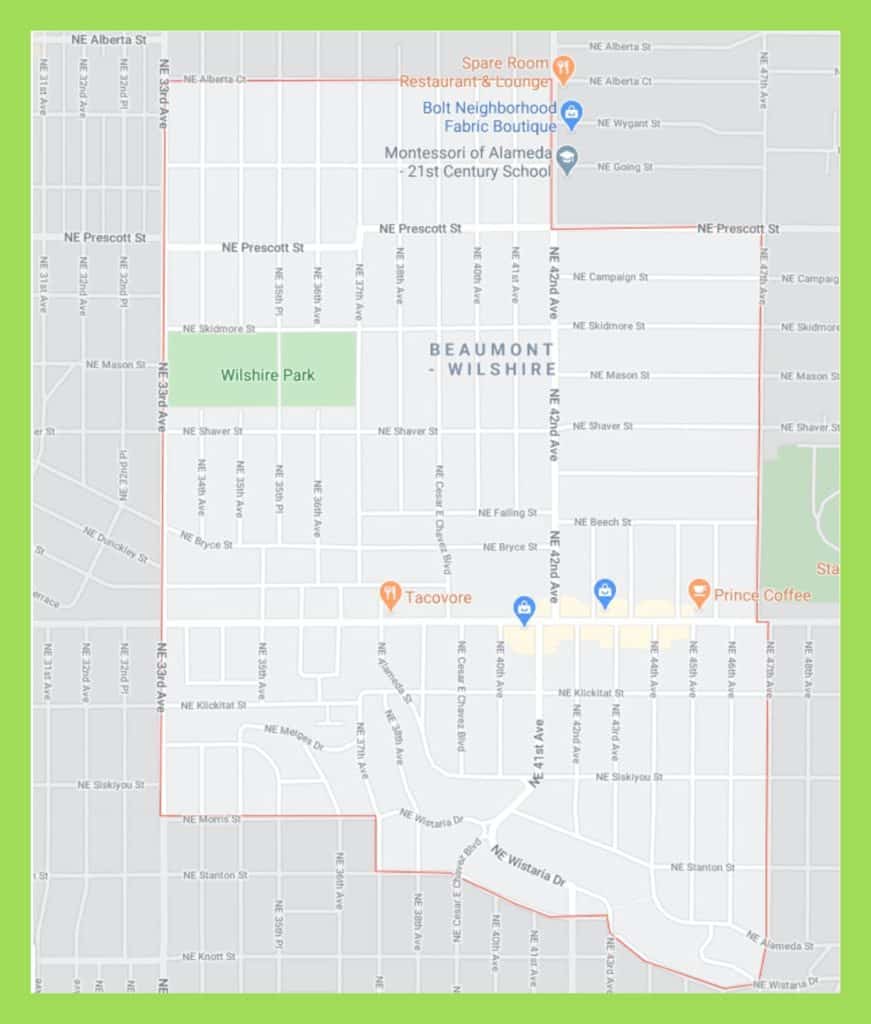 Beaumont-Wilshire extends our walk possibilities by reaching all the way east from NE 33rd AVE to NE 47th AVE.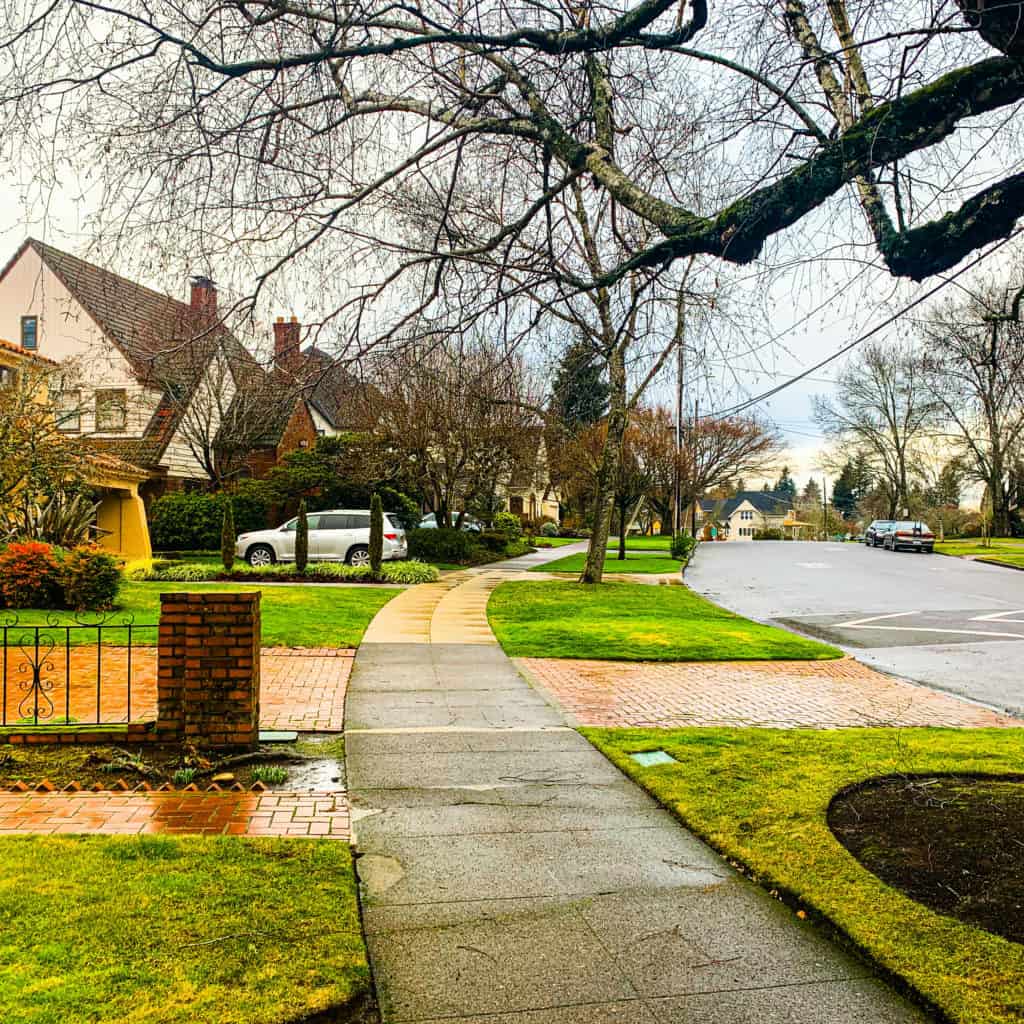 Distance
6+ miles, depending how much stair climbing and meandering you decide to do. We recommend lots of both.
Time
Allow 3+ hours to thoroughly enjoy this walk. You'll want to explore the staircases, ogle the homes, perhaps wander a bit (Guilder Coffee is just a few blocks west of this route on NE Fremont), and finally relax at Prince Coffee, Pip's Donuts, or Grand Central Bakery (coffee, pastries, restrooms). And we haven't even mentioned the cool shops on NE Fremont (indicated on route map).
Terrain
Mostly paved sidewalks, a couple of which are steep, plus steep stairways (hold on to the railings).
Difficulty
The staircases may prove difficult for some walkers, but the main challenge for this walk is its length. If you find yourself DONE at the conclusion of the OUT portion of the walk, proceed on the BACK portion to NE Fremont ST and continue east, ignoring the rest of the BACK route. At this point you're only 5 blocks from the start point (shortening the route by 8 blocks).
Staircases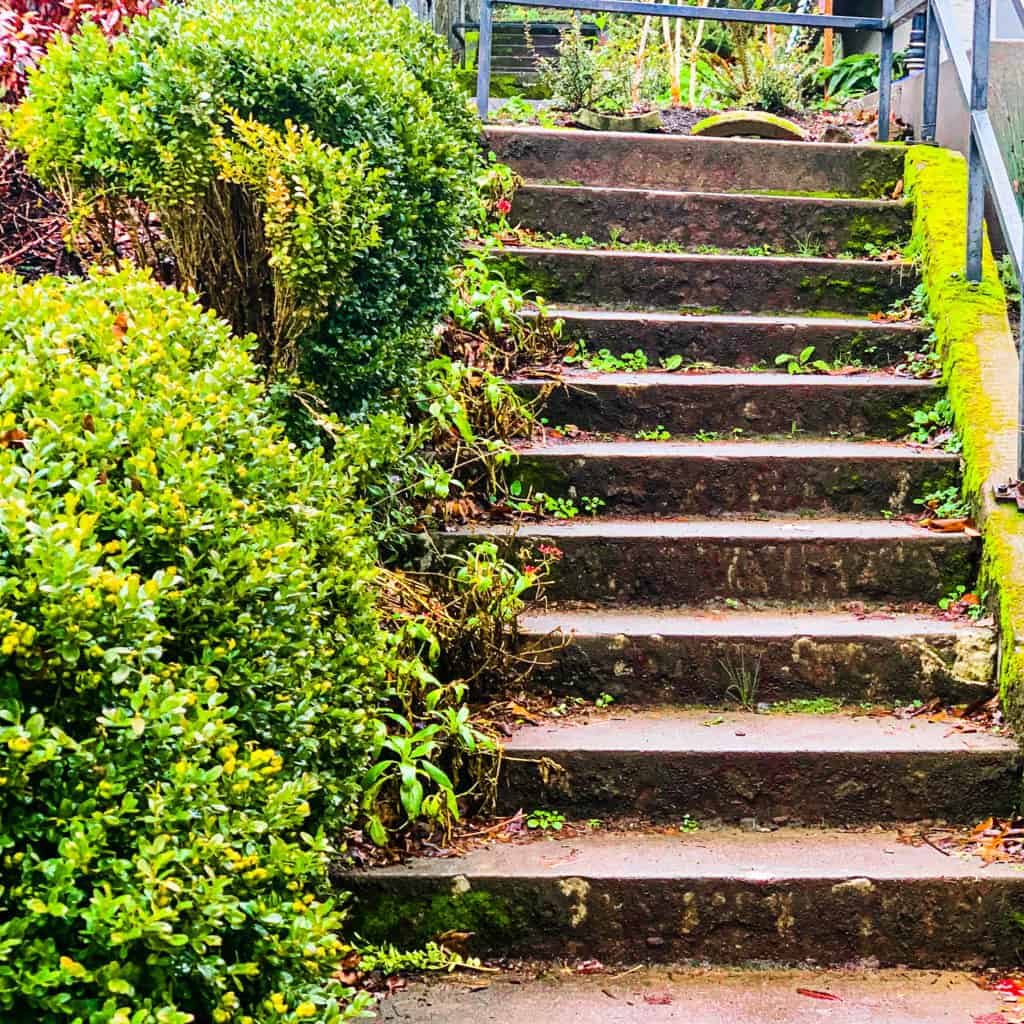 ELEVEN staircases—ranging from 30 to 127 steps—give this otherworldly neighborhood its special vibe. The public staircases are all indicated on the route map. Stay alert though, as staircases are often barely visible between homes and hedges.
Coffee & Nibbles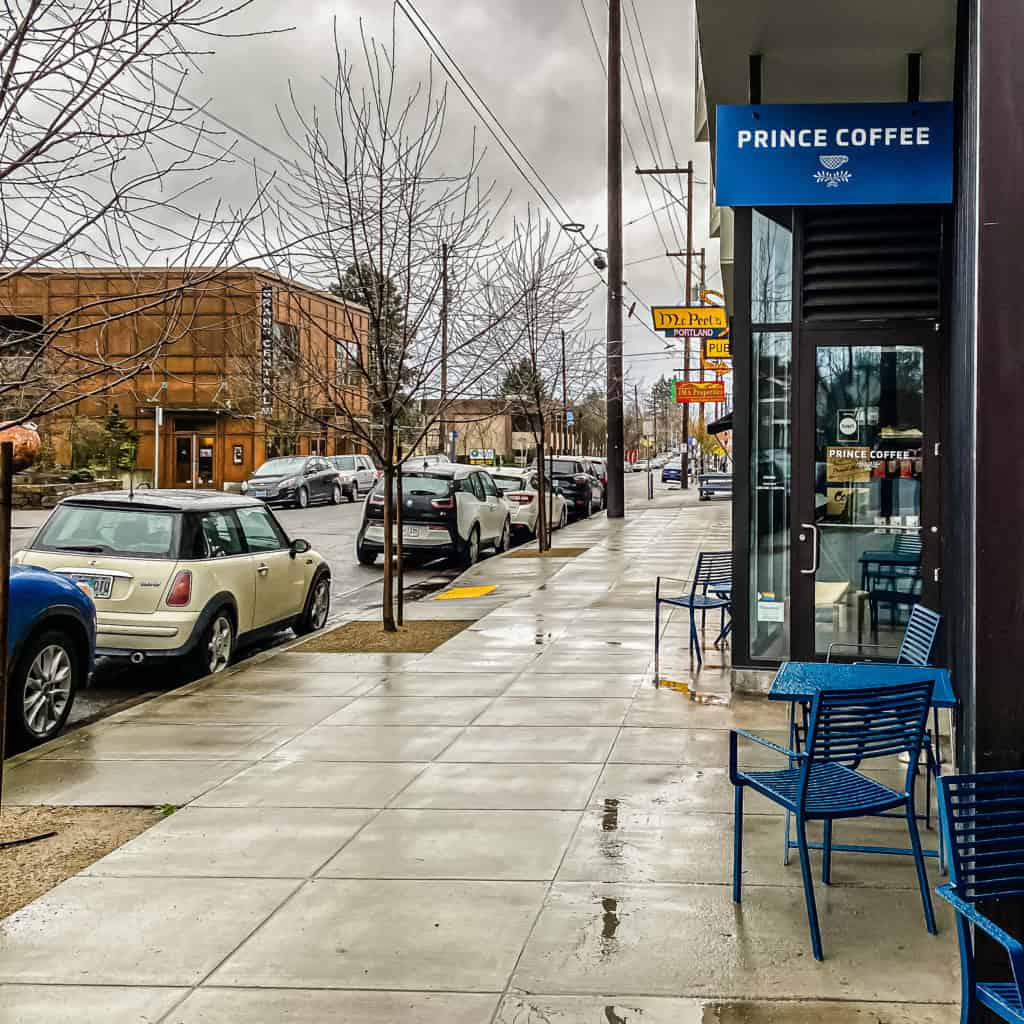 Several top-notch, local options for coffee are indicated on the map, but we usually end up at Prince Coffee, or if it's December, at Grand Central Bakery, for their remarkable gingerbread bundt cake.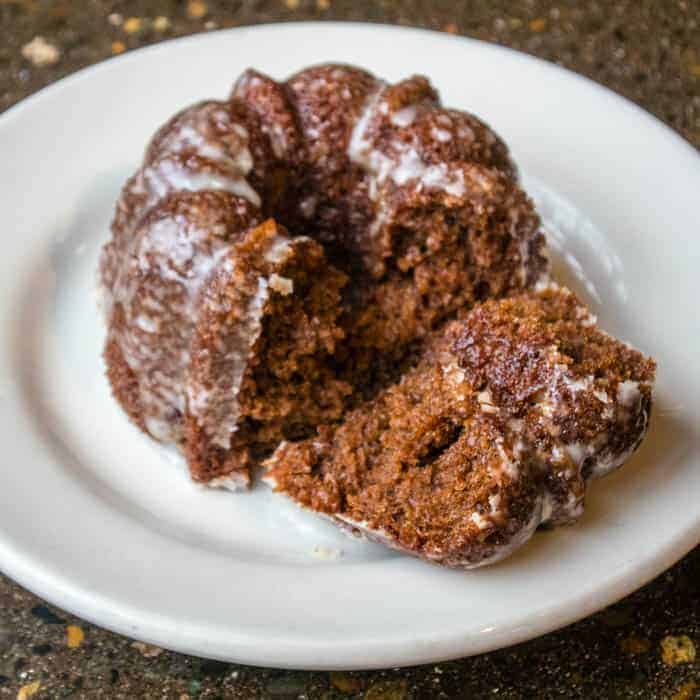 You can't miss either of these. They're on the main drag, NE Fremont Street, in the Beaumont-Wilshire neighborhood.

On the other hand if you wander just a few block off route, you can hit another of our favorites, Guilder at the intersection of NE 24th AVE and NE Fremont ST.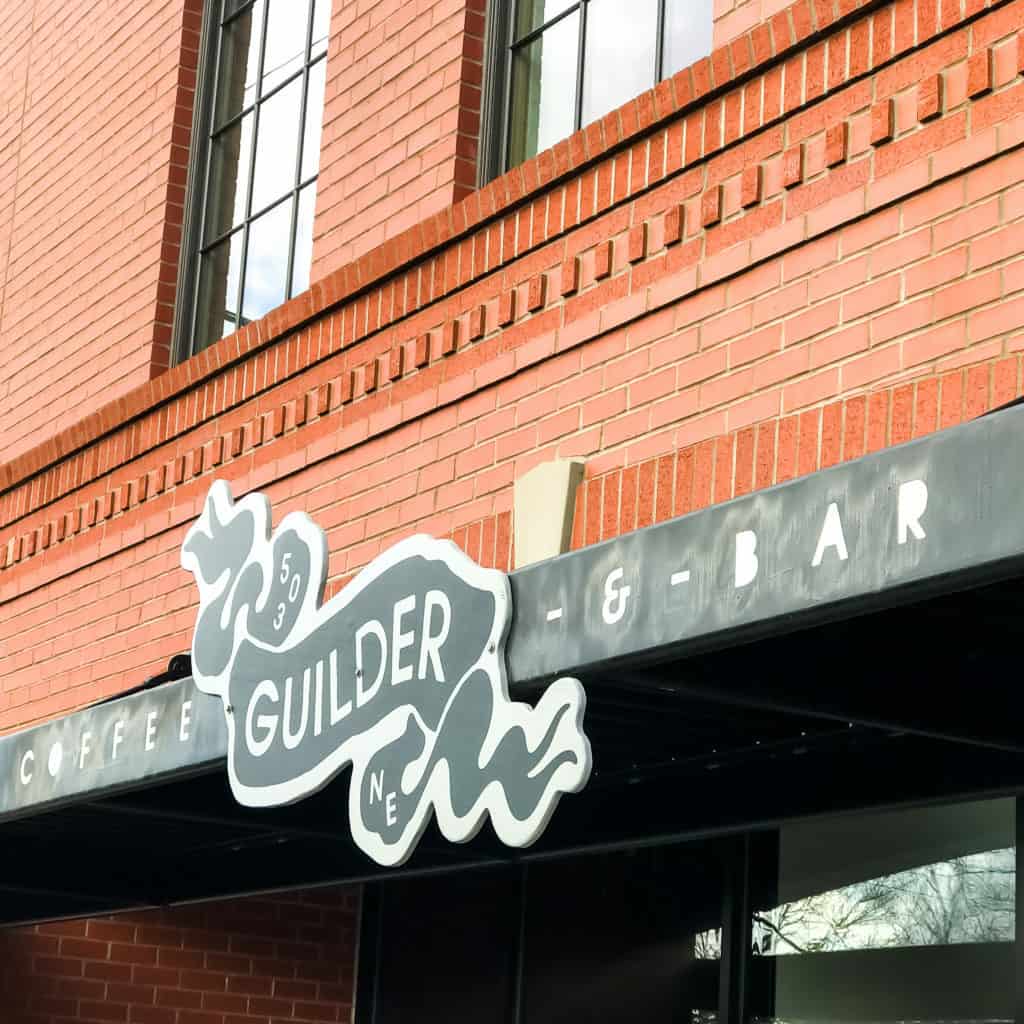 Portland Metro Walkabouts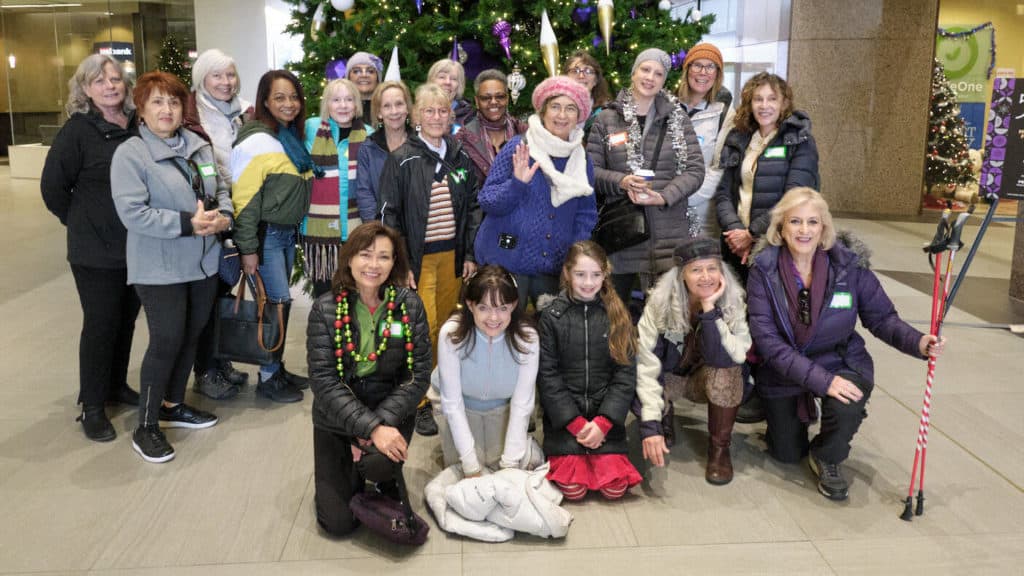 The SkyBlue Portland team hosts monthly group walks through some of Portland Metro's most beautiful and interesting neighborhoods. For info on our Portland Metro walking tours, check our Facebook page, Women Who Walk and meetups (PDX Women Who Walk and West Linn Women Who Walk) And join us!
NE Portland Walking Maps
NE Portland
Walking Portland: Inner East Side, Sullivan's Gulch, Kerns (Map)
Walking Portland: NE Portland Parkway (Map)