Every day is a great day to walk Portland, Oregon. North to south, east to west, 95+ interesting, diverse, evolving neighborhoods–waiting to be explored.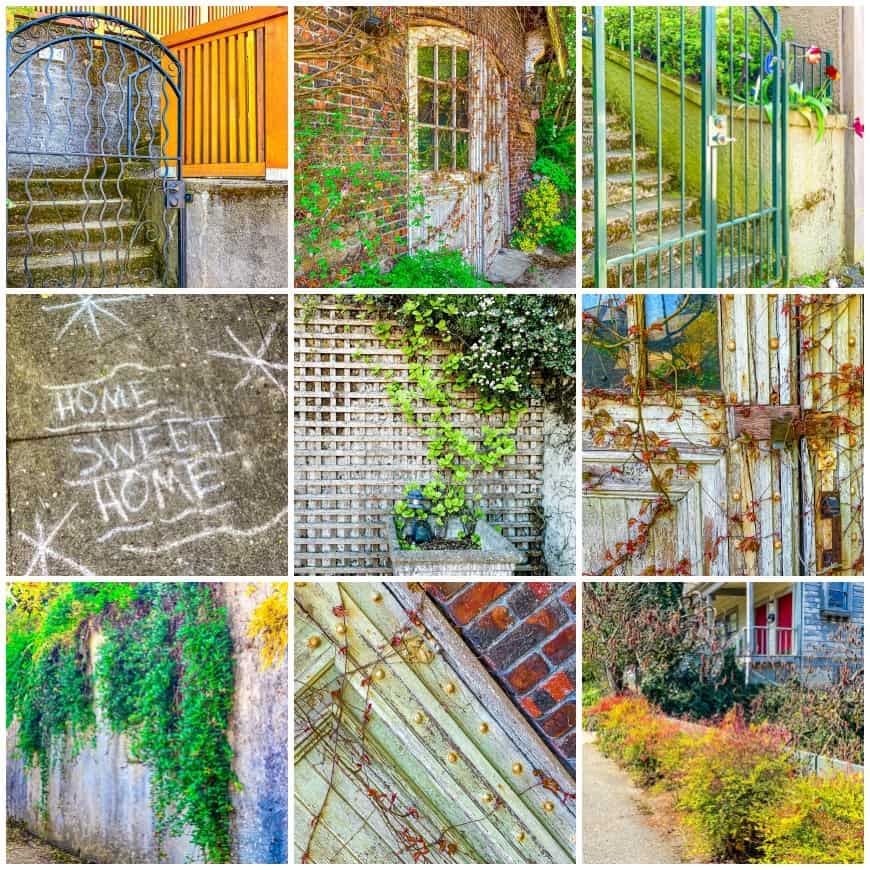 Along with the river valley that bisects westside and eastside communities, Portland's neighborhoods share many commonalities, as well as differences that ensure endlessly engaging walks.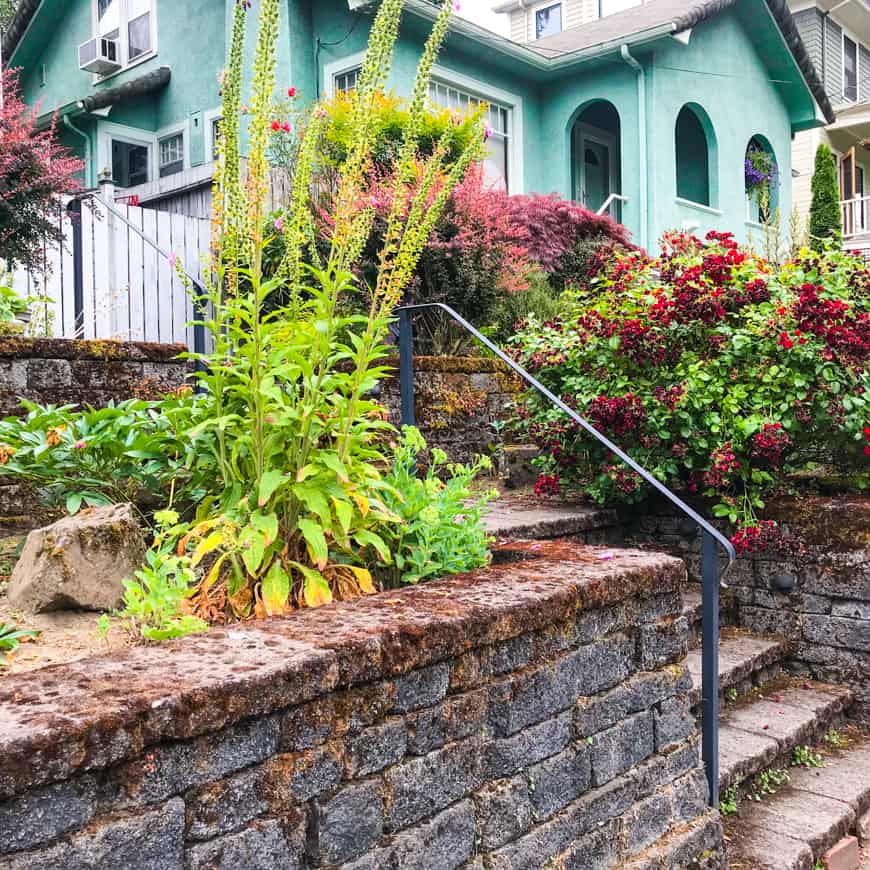 This 5-mile, moderately challenging walk loop–including Balch Creek Gulch Bridge high above Lower Macleay Park– meanders uphill to one of the most beautiful neighborhoods in Portland–Willamette Heights.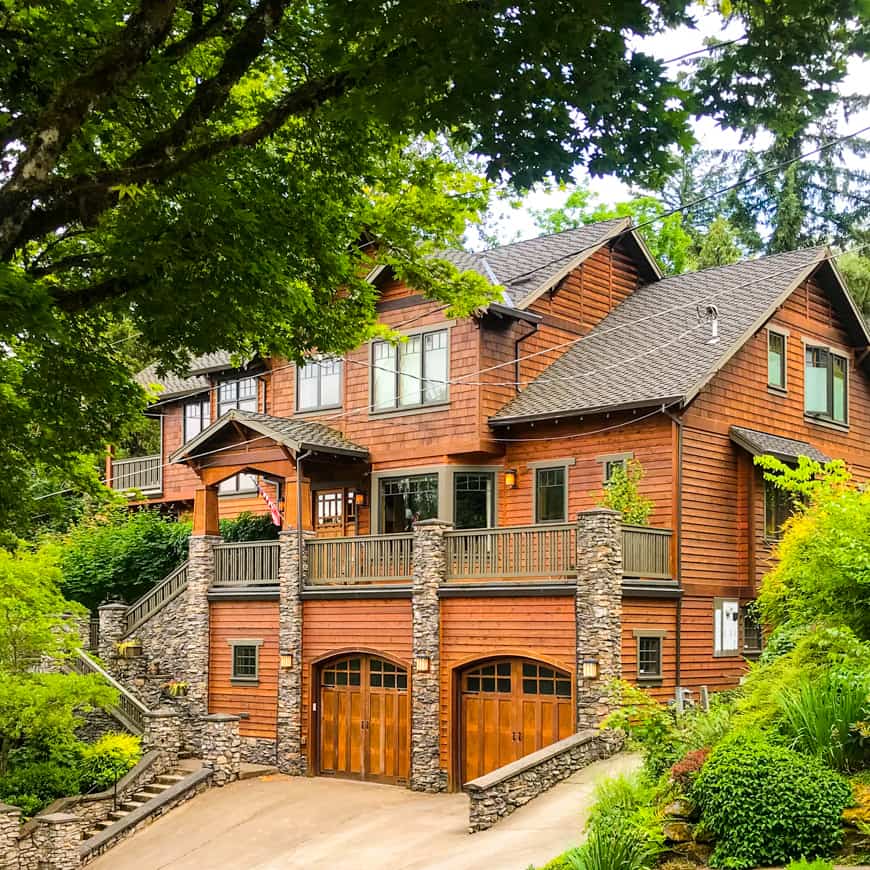 A sequestered, early twentieth-century neighborhood, Willamette Heights is a showcase of stunning homes, both historic and contemporary, with numerous entry points to Forest Park, one of the largest city parks in the country at 5000+ acres.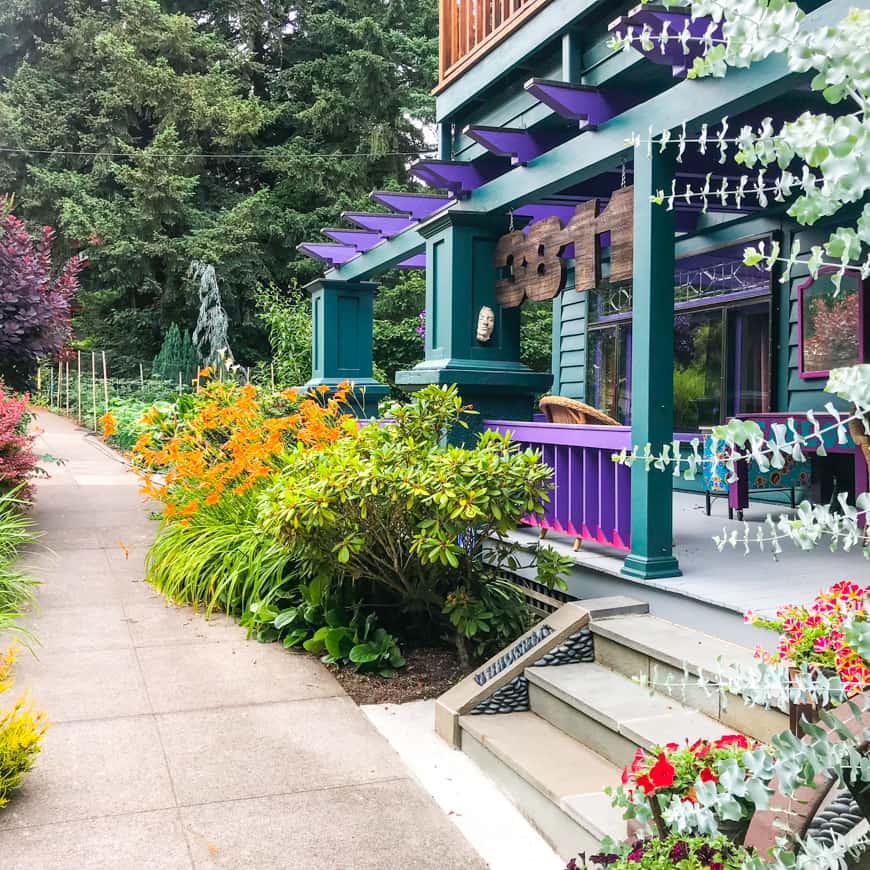 Forest bathing? This walk delivers.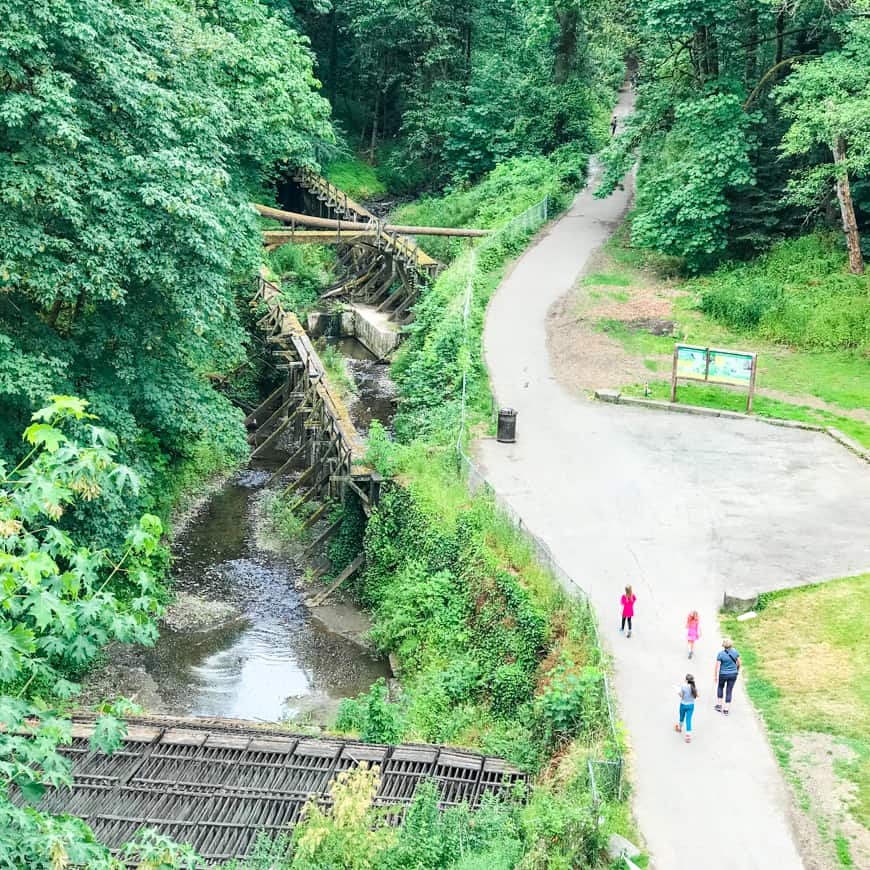 Plus, the miles of well-loved perennial gardens in this neighborhood are otherworldly.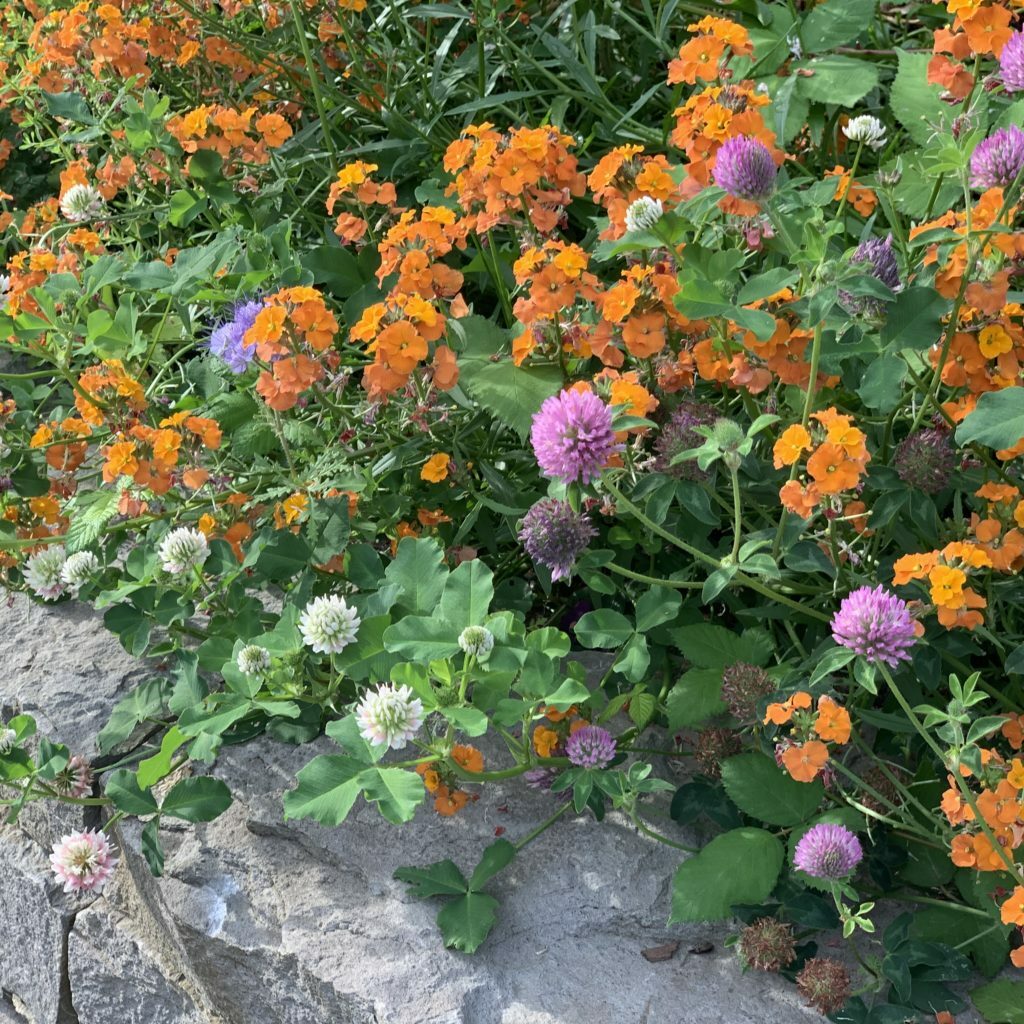 There's plenty of evidence of family life here too. Sidewalk drawings and playful art installations abound.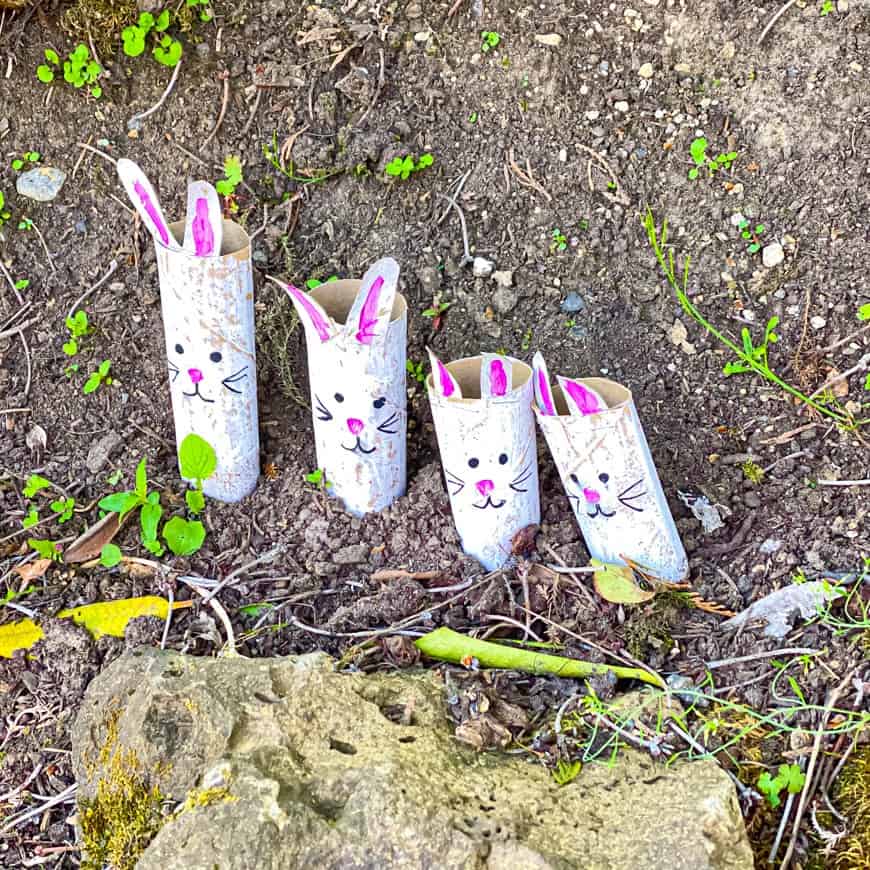 And to our knowledge, Willamette Heights is the only Portland neighborhood with a Dinosaur National Park.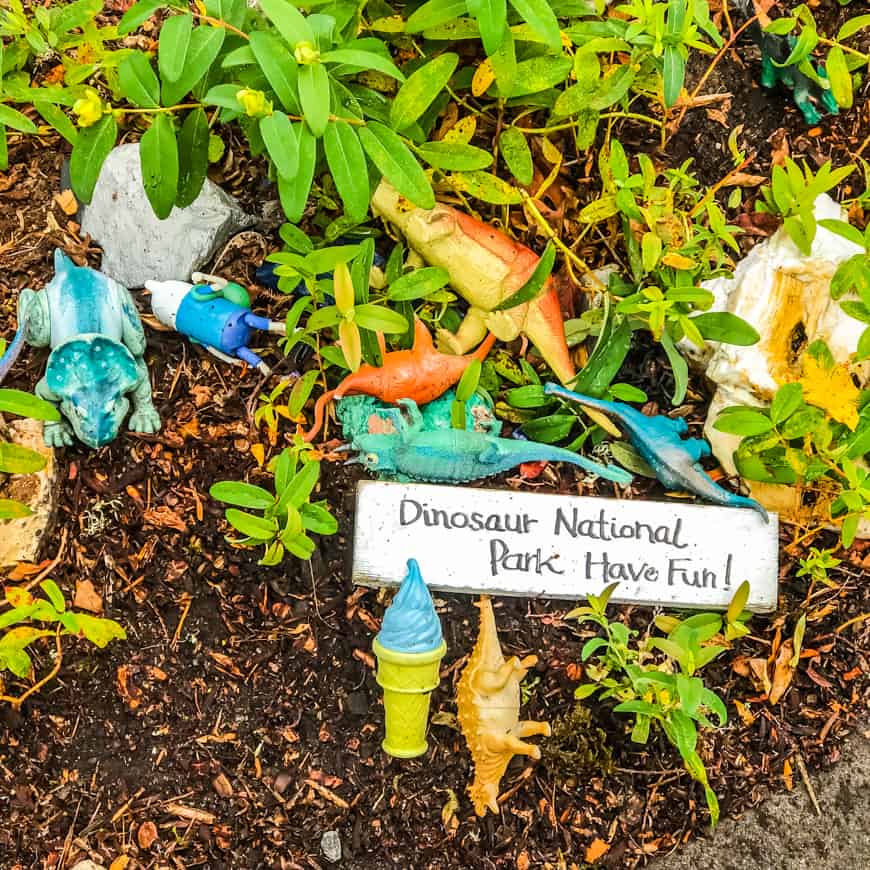 Here's our custom-curated, well-tested, regularly updated map with walking directions. Bookmark the Shared Map and follow the route on your iPhone as you walk.
Distance
The main route is about 5 miles–with two options to extend the walk back; one deeper into the Northwest District and one deeper into Slabtown.
Time
At a moderately fast pace of 20 minutes per mile, plus a little time for gawking, allow 2 hours for the main route. Plus time for coffee. ?
Terrain
Rolling hills with all too common Portland-style sidewalks (uneven and in need of repair).
Difficulty
Moderately challenging with rolling hills. One particularly steep decline is noted on the online route map.
Coffee & Pastries
On the way up to Willamette Heights, on NW Thurman, you'll encounter three excellent coffee outposts, Dragonfly Coffee House, St. Honore Bakery, and The Clearing Cafe.
Shops
NW Thurman is host to several local shops, plus a collective artist's workspace and shop. Our faves include Solabee, Betsy & Iya, Homebody, and Oxalis.
Portland Walkabouts
The SkyBlue Real Estate Team hosts monthly group walks through some of Portland Metro's most beautiful and interesting neighborhoods.
For info on our monthly group treks, check out our Facebook page, Women Who Walk (@pdxwomenwhowalk). And join our meetups at PDX Women Who Walk and/or West Linn Women Who Walk.
SkyBlue Portland Walking Portland Posts
Willamette Heights Photo Gallery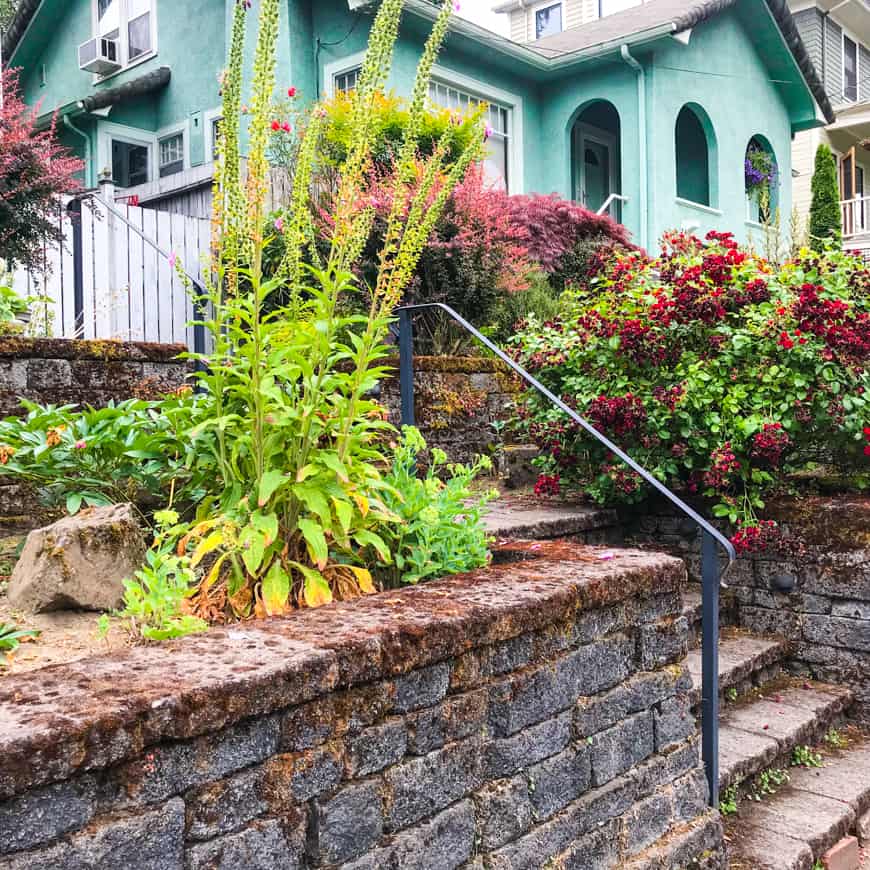 Homes for Sale