This four-mile Walking Portland loop features three adjacent Northwest Portland neighborhoods–one undergoing a major high-rise building spurt, one a historic enclave of Old Portland-style mansions, and one a jaw-dropping showcase of stunning homes with million dollar views.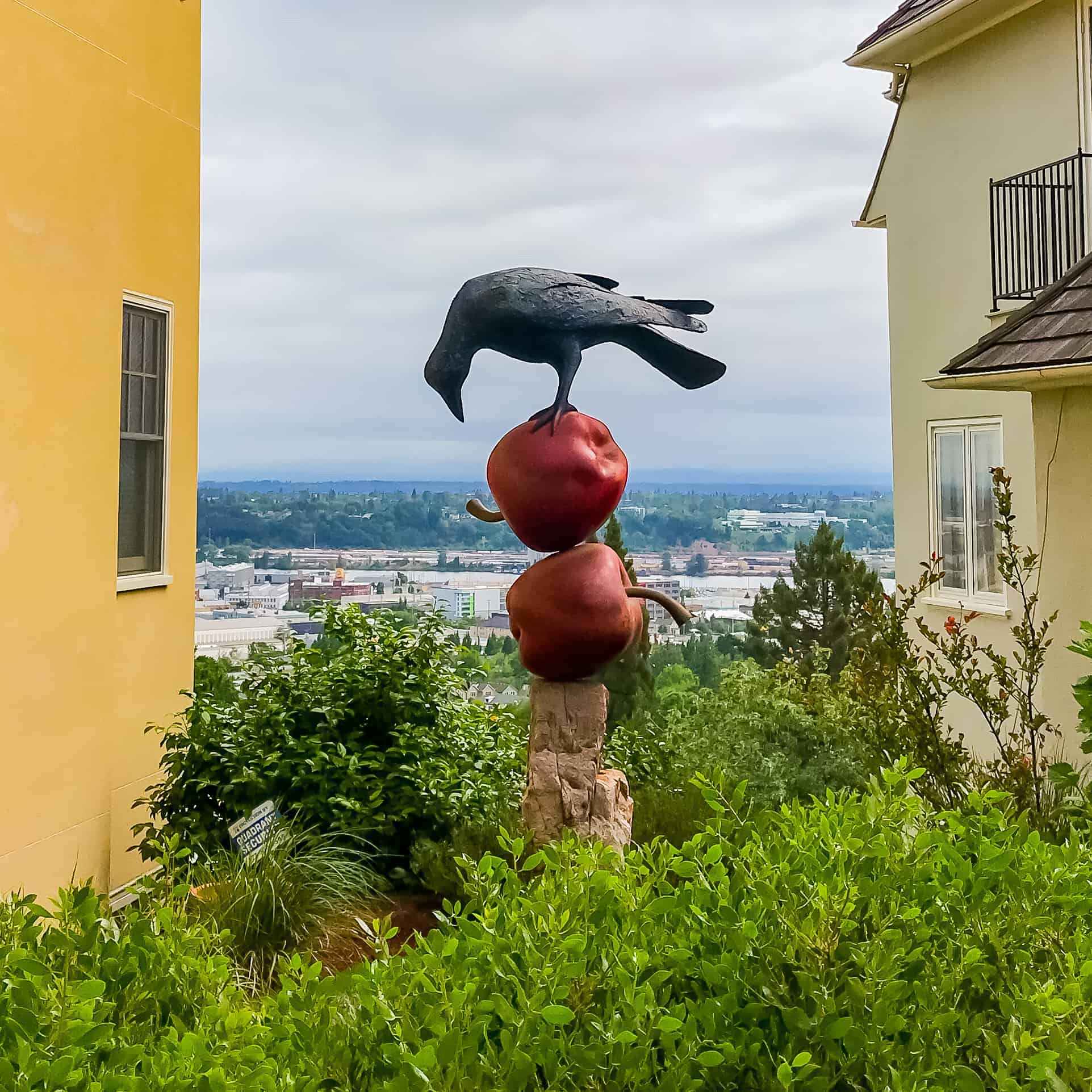 This scenic, energizing walk includes three close-in Northwest Portland neighborhoods, four city parks, a mile of Old Portland-style homes and gardens along NW Overton, and an otherworldly stretch of the northwest hills with breathtaking views of the city below.
---
For info on our monthly Portland wal

king

tours, join us on our Facebook page, Women Who Walk. And sign up for the next walk on Meetup at PDX Women Who Walk.
---
Add a few secret gardens–one a whimsical fairyland–with only one brief stair climb and a few moderately sloping hills. Plus a great coffee shop at the start of the walk and four more along the return loop.
But before we set out, let's grab a cappuccino at Ovation Coffee & Tea and look over the route.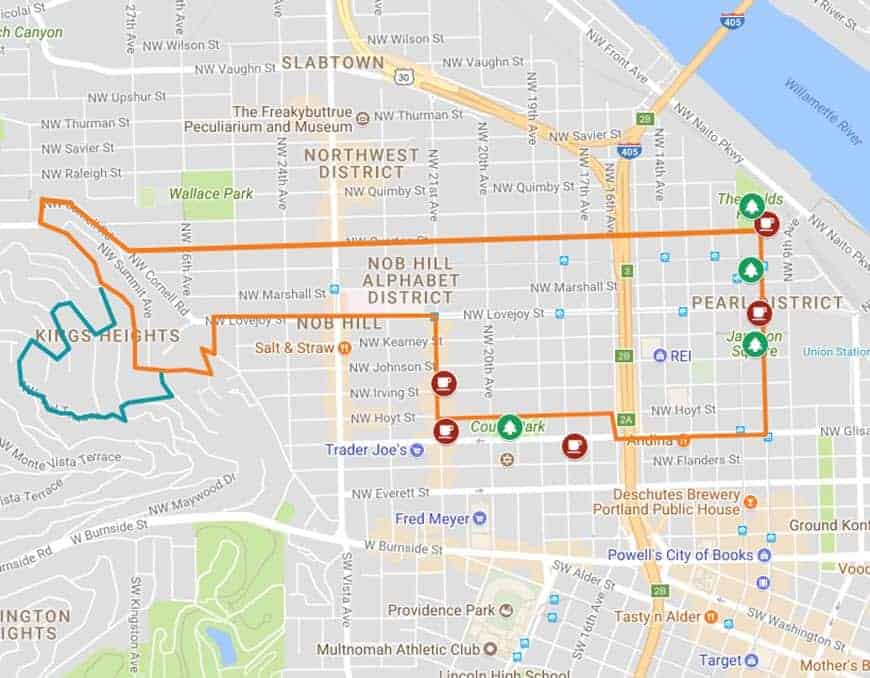 Note the option–in blue–to extend the walk further into the hills if you like. Either way though, you'll get spectacular views.
Directions
From The Fields Park at intersection of NW Overton St. and NW 10th Ave. head west on Overton.
Walk for about 17 blocks, at which point Overton ends at a stair climb.
Climb the stairs to NW Cornell Road and turn right.
Follow NW Cornell Road as it turns to the left and intersects with NW Westover Rd.
---
Optional Extended Route: At NW Westover Rd. and NW Fairfax Terrace, follow Extended Route below. Otherwise, proceed to Step 5.
---
Turn left onto NW Cornell Road and follow as it winds east and turn left onto NW 25th
Turn right on NW Lovejoy St. and continue to NW 21st
Turn right on 21st and continue to NW Hoyt St.
Turn left on NW Hoyt St. and continue to NW 16th
Turn right on NW 16th and walk one block to NW Glisan St.
Turn left on NW Glisan St., continue through the I-405 underpass and on to NW 10th
Turn left on NW 10th and proceed back to the starting point at NW Overton St. and NW 10th Ave.
Extended Route (Optional)
After Step 4 of the main route, at NW Westover Rd. and NW Fairfax Terrace, turn right onto NW Cumberland Rd.
Follow NW Cumberland Rd. as it curves first to the right, then to the left, and then to the right again
Turn right onto NW Ariel Terrace and follow as it curves to the left.
Turn left onto NW Albemarle Terrace, and then make a quick turn right onto NW Melinda Ave.
Turn left onto NW Marlborough Ave., then turn right onto NW Westover Rd. and proceed to Step 5 of the main route.
Distance
About 4 miles for the main walk and an additional mile for the extended walk.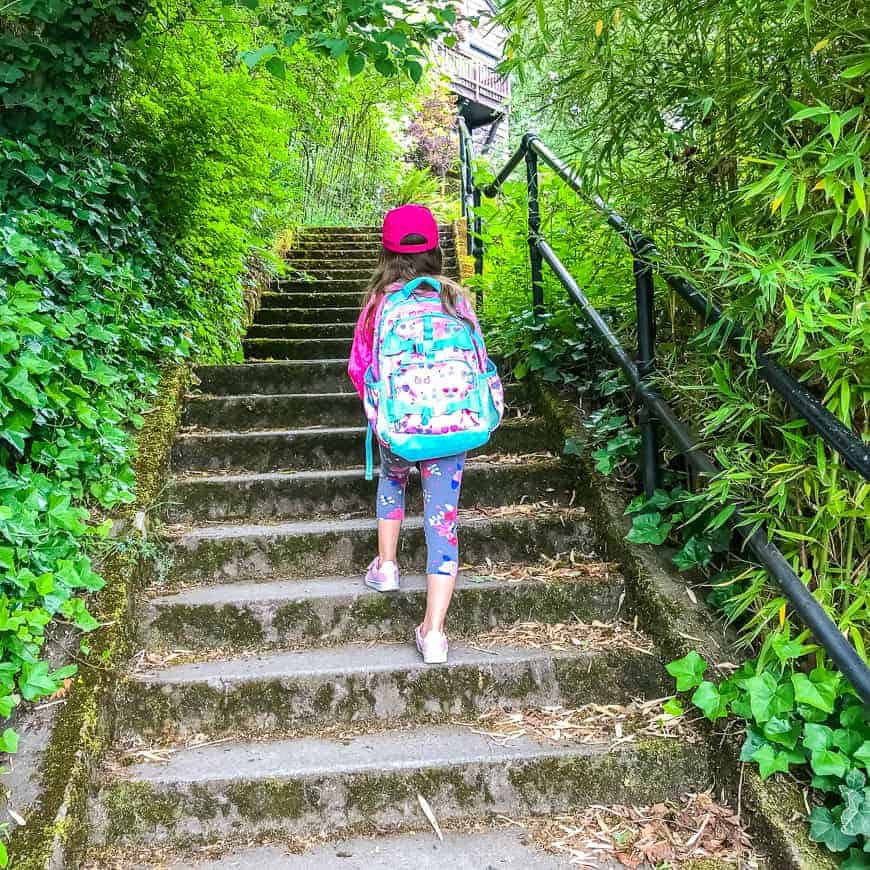 Time
Allow 2 hours; longer if you stop to gawk at the incredible homes and gardens or linger over coffee on the way back. And of course, you should do both.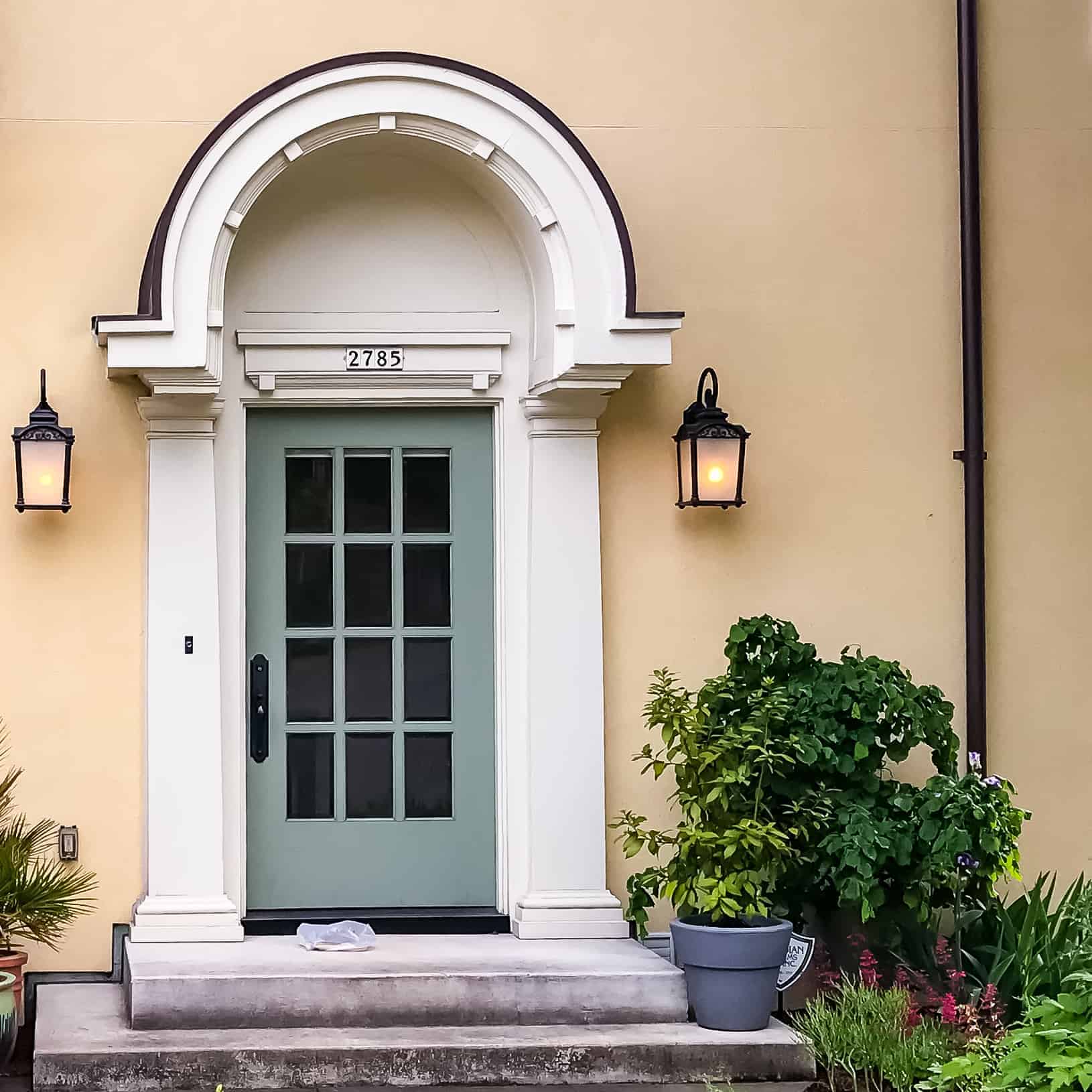 Terrain
Portland-style sidewalks (periodically uneven and in need of repair) the entire walk. The greater portion of the walk is flat with one multi-tiered stair climb to NW Cornell Rd. and moderate inclines through the hilly Kings Height neighborhood.
Difficulty
Easy through the greater portion of the Nob Hill neighborhood and moderately challenging through King Heights neighborhood.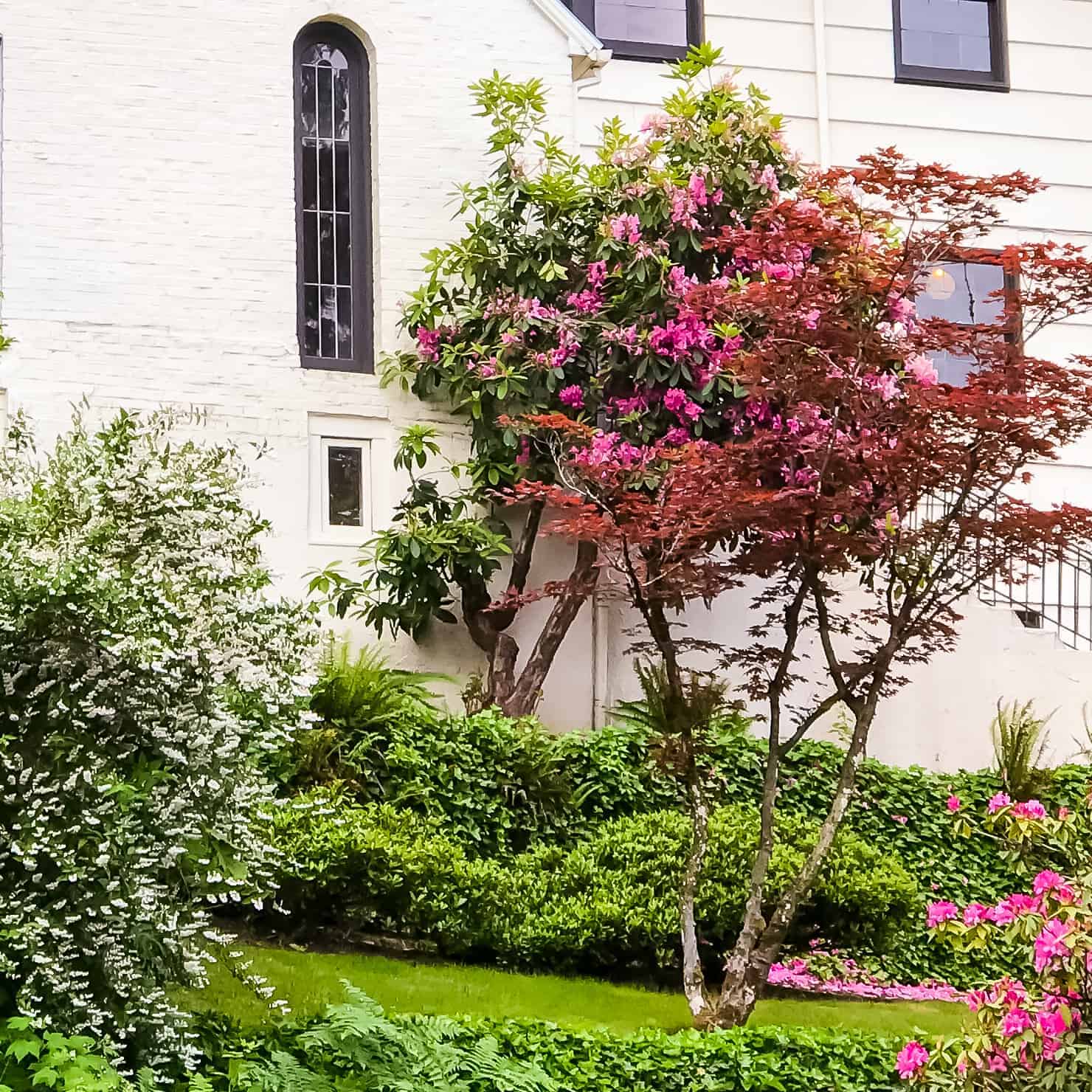 Coffee or Lunch
Good options for coffee and pastries along this route include Ovation on NW Overton St. in the Pearl District before you begin the walk, Lovejoy Bakers in Uptown Shopping Center, Sunny Day Coffee on NW 23rd Ave. (cart), Sterling Coffee Roasters on NW 21st Ave., and Lovejoy Bakers on NW 10th Ave. back in the Pearl District. If lunch is in the works, both Lovejoy Bakers locations are good options.
Portland Walkabouts
The SkyBlue Portland team hosts monthly group walks through some of Portland Metro's most beautiful and interesting neighborhoods. For info on our Portland walking tours, check out our Facebook page, Women Who Walk (@pdxwomenwhowalk). And join us! Lattes are on us. 🙂
Copyright 2018 Susan S. Bradley. All rights reserved.