Are you looking for well-tested, online route maps for walking West Linn, Oregon? That you can view from your iPhone while walking? With turn-by-turn directions? So were we! And now we're walking West Linn, day by day, mile by mile, as we explore all the neighborhoods and communities nestled in and around this great city.
Exchanging the kinetic energy of downtown Portland–with it's 95+ closely joined, easily accessible neighborhoods–for the laid-back vibe of nearby West Linn– with miles of rolling hills, pasturelands, forests, and vineyards–precipitated more than a change of scenery for us.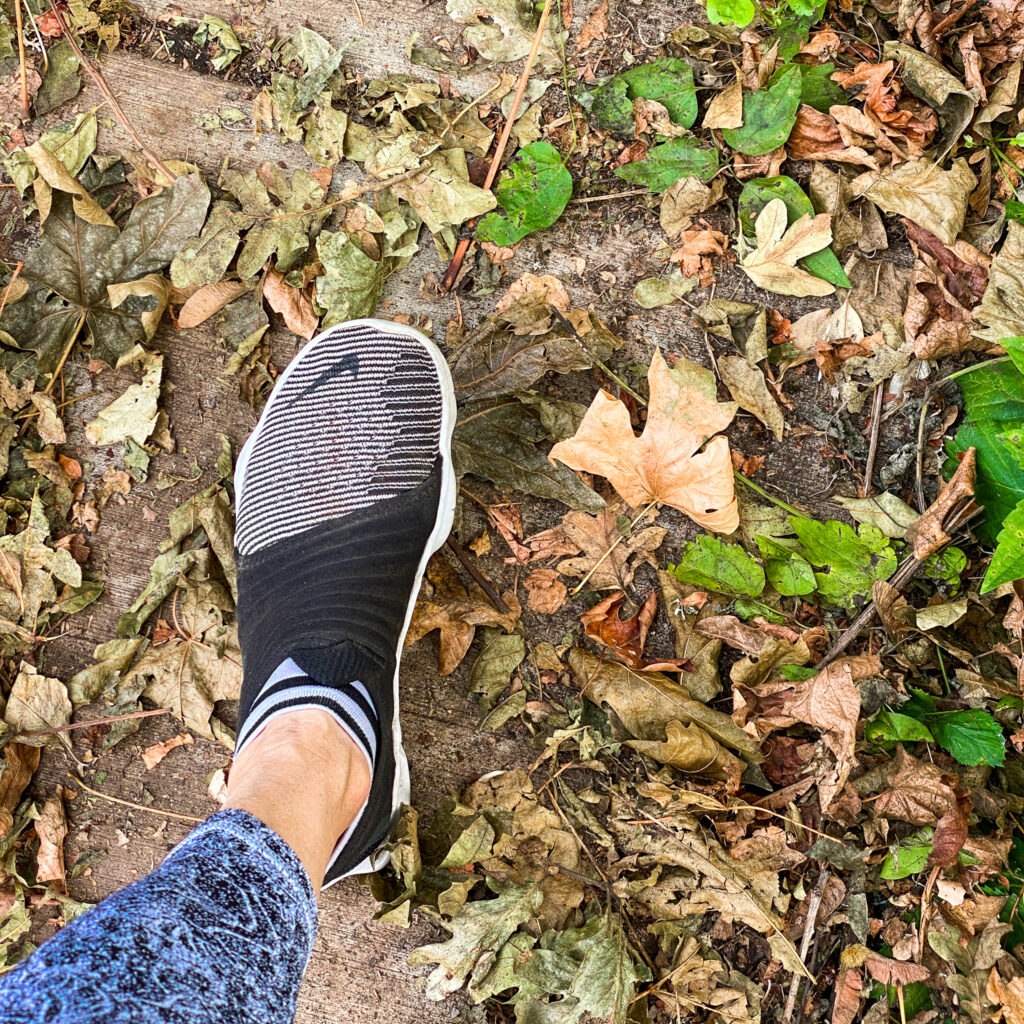 It encouraged an entirely different style of daily walking. For one thing, we often find ourselves traipsing across West Linn's official boundaries and into adjacent Lake Oswego and Oregon City. All within a few miles from the hilltop Rosemont Summit/Tanner Ridge neighborhood we now call home.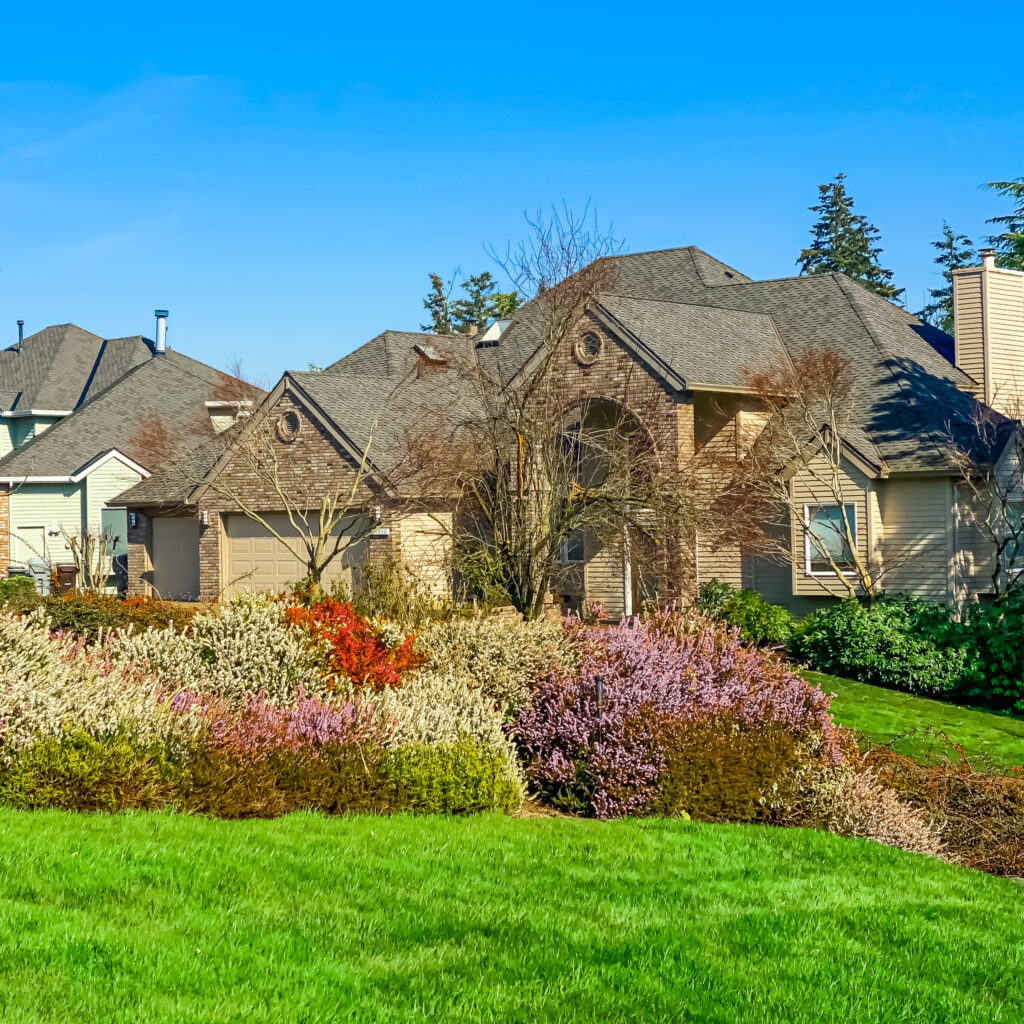 And with a car added to the walk, we can hop on over to Beaverton, Canby, Cedar Hills, Cedar Mill, Gladstone, Gresham, Lake Oswego, Milwaukie, Oak Grove, Oregon City, Portland, Sherwood, Tigard, Tualatin, or Wilsonville when the mood strikes. They're all within a 13-mile radius of Historic Willamette.
A Note on Our Route Maps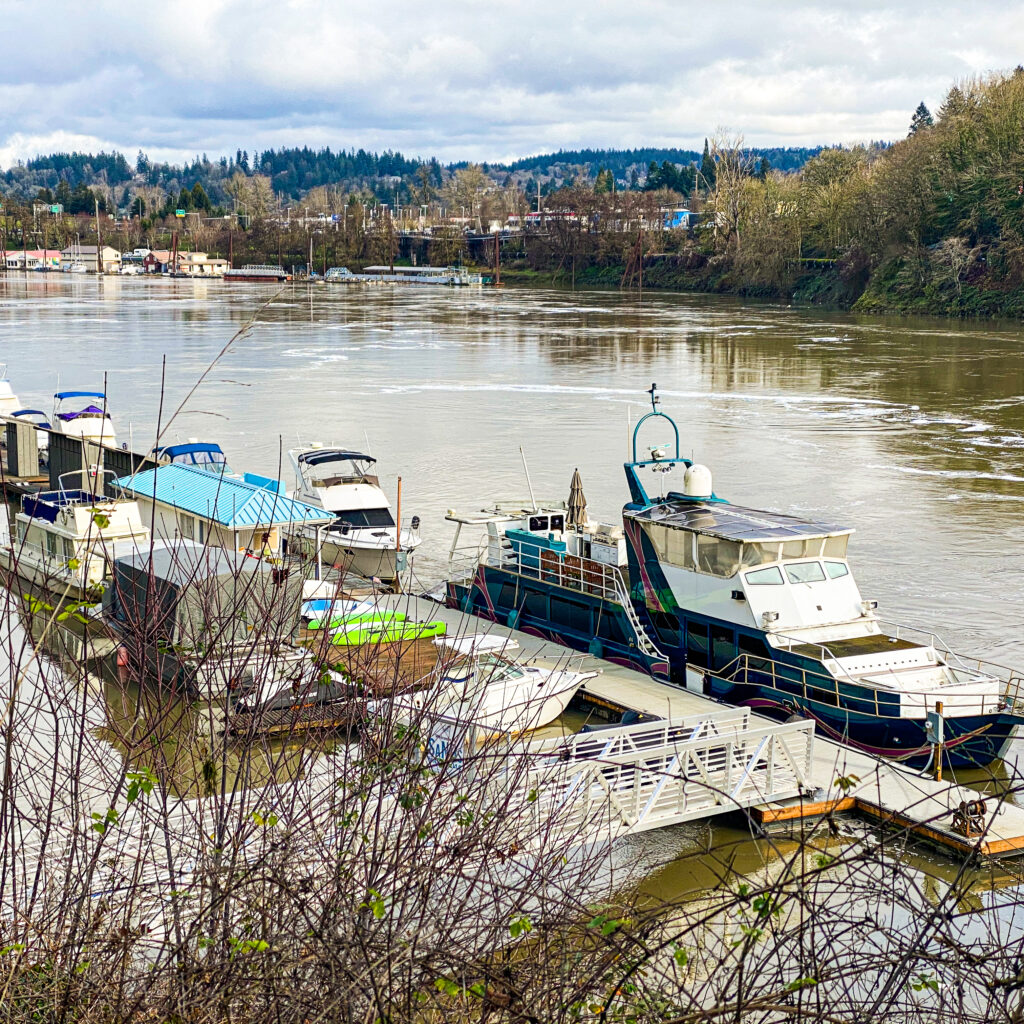 Each of our route maps is tested on foot at least twice by a woman walking alone (me!) and sometimes it takes several test walks to create a walk that meets all of our goals.

Namely, the walk must be fun. It must be interesting. It must be visually engaging. And it must feel comfortable for a solitary walker. This is how these route maps started and this is their reason for being. To encourage everyone to add daily walking to their lives.
Tracking Your Walk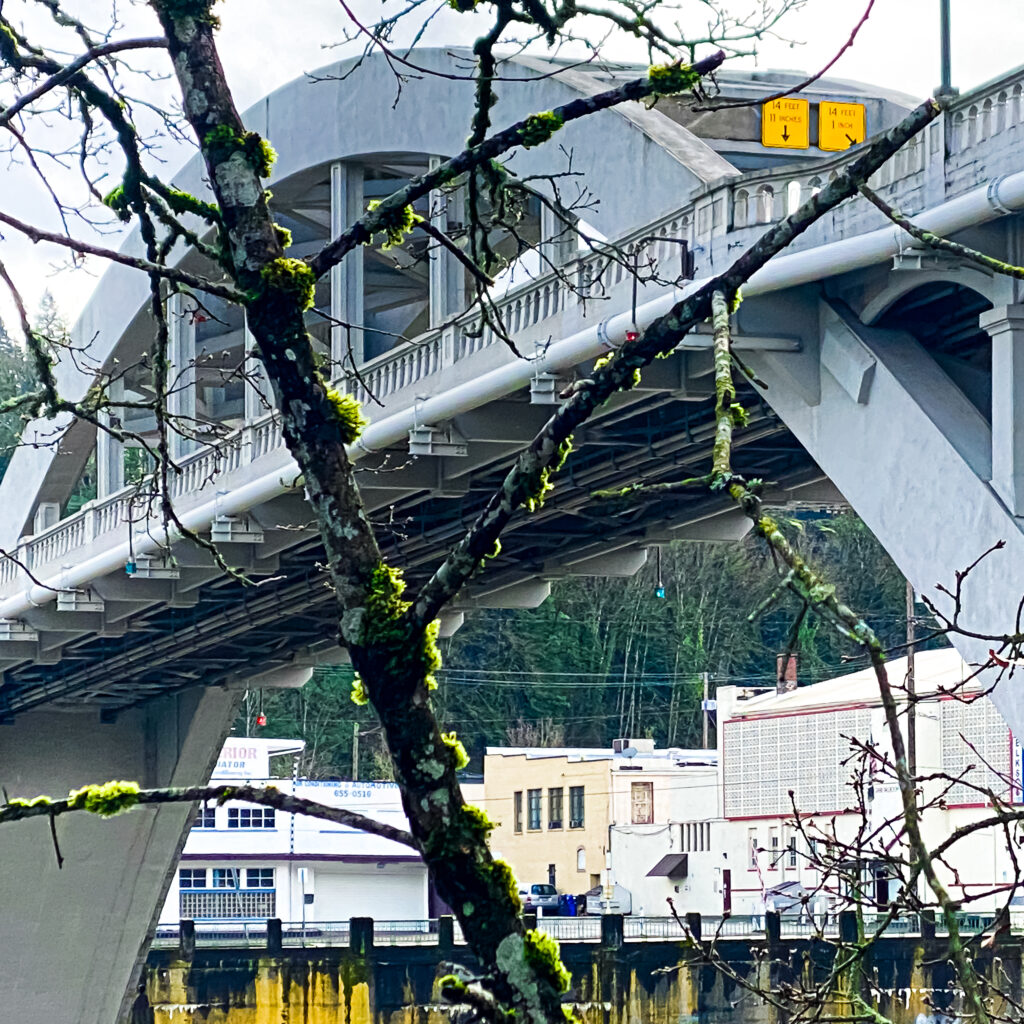 Our route maps are designed so you can both follow the route and keep track of where you are on the route from your phone while walking. To do this, bookmark the route map on your computer and then open that link from your phone. To be extra cautious (recommended!), make sure you have your desired map open on your phone BEFORE you leave home.
Once your walk begins, open the Legend field on the map to get turn-by-turn directions. If Google Maps is tracking properly (occasionally, in some areas, it glitches) you'll see a small blue ball that represents you on the map. That's especially helpful in keeping track of where you actually are on the route.
Our 10 Most Popular West Linn Walking Route Maps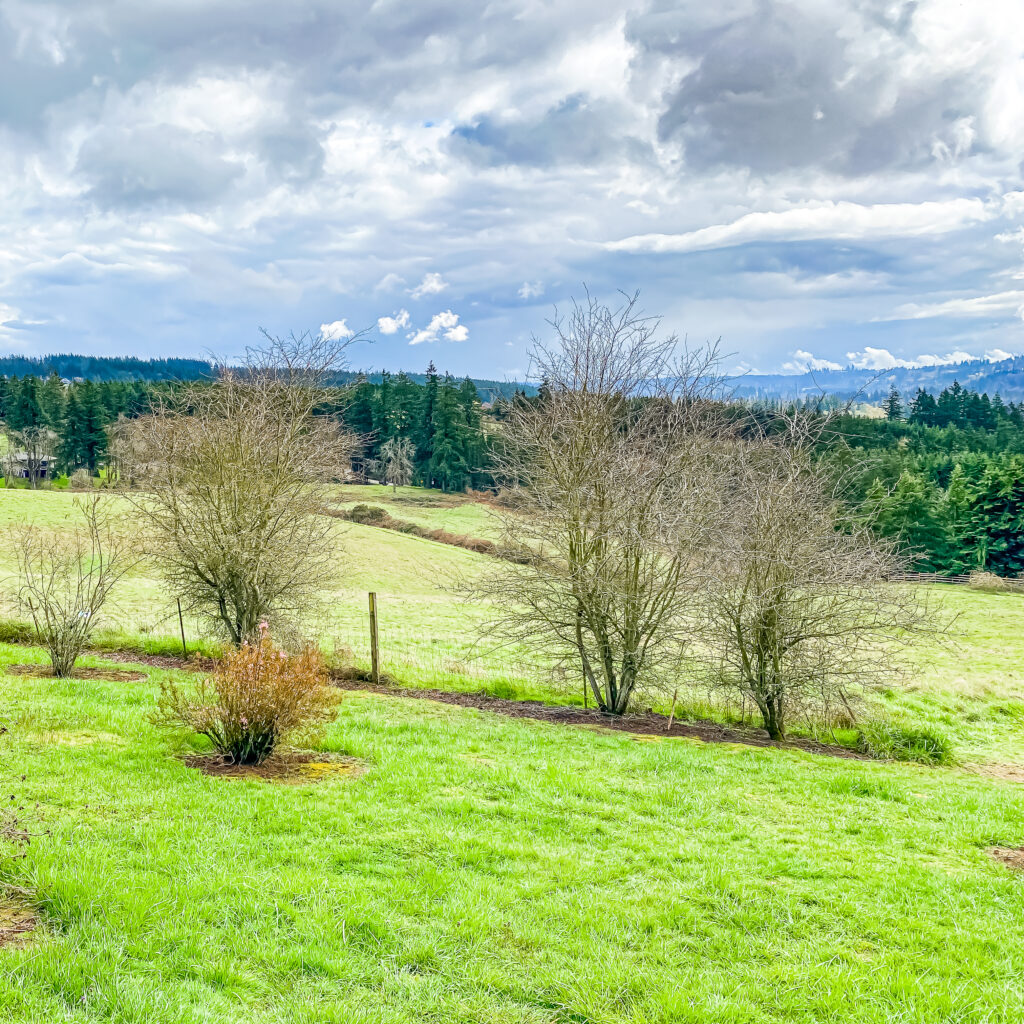 1.
Walking West Linn: Tanner Ridge to Luscher Farm & Lake Oswego (4 miles each way) (
Map
)
This somewhat challenging rolling hills walk borders Rosemont Road for 2.5 miles, crosses into Lake Oswego, and joins Luscher Trail for another 1.5 miles, before returning along the same route. Several optional route extensions add variety and distance to the main walk.
2. Walking West Linn: Historic Willamette Home Tour (2 miles each side of street) (Map)
This walking route of Historic Willamette showcases 60+ historic residences, ranging from late 19th century Queen Anne homes to Craftsman bungalows and Period Revival style properties. The route is divided into two treks along the same route, each on opposite sides of the same streets. This circumvents the need to criss-cross streets to see each of the homes.
3.
Walking West Linn: Willamette River, Bolton, Hammerle Park, Burnside Park, Maddax Woods, Mclean House (3-mile loop)

(Map)

This diverse, fascinating 3-mile loop walk includes portions of West Linn's river hugging Bolton neighborhood–as well as Burnside Park, Maddax Woods, McLean House, and West Bridge Park. If you decide to cross over Arch Bridge into Oregon City you'll be rewarded with several local coffee shops to choose from. The Hive Social (featuring Oregon roaster, Sister's Coffee Company) is our fave.
4.
Walking West Linn: Parker Crest, Historic Willamette, Willamette Park, White Oak Savannah Loop (4+ mile) (
Map
)
This challenging 4+ mile route through the Parker Crest neighborhood (steep, lengthy uphill climb on the return route), with several optional extensions, starts high in the hills of West Linn and weaves its way down to the Willamette River valley below. It's a gorgeous walk with a couple of local coffee options (Lark Café and Willamette Coffee House) in Old Town Willamette. You can return along the same route or take the return route indicated on the map. It includes a jaunt through lovely White Oak Savannah. Highly recommend if the trail isn't wet or icy.
5.
Walking West Linn: Oldtown Willamette, Fields Bridge Park & Tualatin River (3+ miles) (
Map
)
The challenge in developing this walk from Old Town Willamette to the main entry to Fields Bridge Park was the portions of Willamette Falls Drive that are not only heavily trafficked but bereft of pedestrian sidewalks or wide shoulders. As luck would have it, safe passage on the route to the park involves not only a secret stairway but also a stunningly beautiful neighborhood. The route back along Dollar Street comes with a sidewalk and shade trees. Take this mostly flat street both ways if you prefer.
Sprawled across 19 beautiful acres edging the Tualatin River, Fields Bridge Park hosts community gardens, ball fields, basketball courts, walking paths and a playground. The park is also home to a replica (and interpretive display) of the West Linn Meteorite–a 15-ton space rock–the sixth largest in the world and largest ever found in North America. It was discovered in a West Linn field in 1902.
6. Walking West Linn: Rosemont Summit to Oregon City (2.5 miles each way) (Map
)
Do you live in one of the beautiful West Linn neighborhoods bordering Rosemont Road? Have you ever wondered if it's possible to WALK to Oregon City, on mostly well maintained sidewalks? Wonder no more. It's only 2.5 miles, mostly downhill. Totally doable. And there are several route extensions if you want to make a complete day of it.
This walk includes the Mcloughlin Promenade high above the river with spectacular views, as well as an extended route through downtown Main Street for coffee, eats, and shopping.
7. Walking West Linn: Parker Crest, Rosemont, Sahallie Illahee Park (2+ miles) (Map)
This 2+-mile hilltop walk through the Parker Crest and Rosemont Road neighborhoods (including Tanner Ridge and Rosemont Summit communities) is as engaging as it is beautiful. You'll see gorgeous homes in every style, spacious yards, overflowing gardens (lilac heaven in April), nature parks, open fields, and solitude. Bring a lunch and relax at Ibach Nature Park or Sahallie Illahee Park.
8. Walking West Linn: Parker Crest, Rosemont Summit, Sahallie Illahee Park Romp (5+ miles) (Map)
This CHALLENGING (steep hills!) 5+ mile walk traverses four mostly stunning West Linn neighborhoods (Parker Crest, Rosemont, Tanner Basin, and Barrington Heights) and 1-4 parks (Ibach Nature Park, Sahallie Illahee Park, Sunset Park, Tanner Creek Park), depending on whether you include optional side routes. In any case, you'll definitely get a workout.
9. Walking West Linn: In Reverse: Parker Crest, Rosemont Summit, Sahallie Illahee Park Romp, In Reverse (5+ miles) (Map)
One of things that continues to amaze me about this walking life is that the same route walked in the opposite direction is a completely different experience, a surprisingly different world. You'll see things you didn't see on the original route. (The same is true for walking opposite sides of the same streets.) I call these secondary walks, Reverse Walks. They require their own route maps because the turn-by-turn directions (and notes) are different. If the route is complex, it's confusing trying to follow the original route map.

But this 5+-mile hilltop walk through the Parker Crest and Rosemont Road neighborhoods (including Tanner Ridge and Rosemont Summit communities) wasn't added simply for diversity. It was reworked because the original walk is DIFFICULT. Long, steep hill climbs are great for muscle and stamina building but they're best reserved for daily power walkers. With this reverse route, you'll still get a good workout but with declines replacing the more severe inclines, you're less likely to curse the walk curator (me!).
10. Walking West Linn: Rosemont Summit to Oregon City (2.5 miles each way) (Map)
This was one of the first walk routes we developed after moving to the West Linn hills. We wanted to determine if it's feasible to skedaddle down Skyline Drive to historic Oregon City on foot. And it is! Getting down the steep decline is no trouble at all. Getting back up is a little more challenging, as expected. If you plan to add the McLoughlin Promenade to your walk (and you should!), you might want to arrange for a ride home from downtown Oregon City.
Join Us For a Walk
West Linn Neighborhood Guide
For in-depth information on West Linn, check out SkyBlue Portland's West Linn Neighborhood Guide.
West Linn Neighborhood Guides
West Linn Homes for Sale
West Linn Neighborhood Maps
West Linn Neighborhood Associations
West Linn Neighborhood Websites