This three-mile Walking West Linn loop walk includes portions of West Linn's river hugging Bolton neighborhood–as well as Burnside Park, Maddax Woods, Dorothy and Virgil Maddax House, McLean House, and West Bridge Park.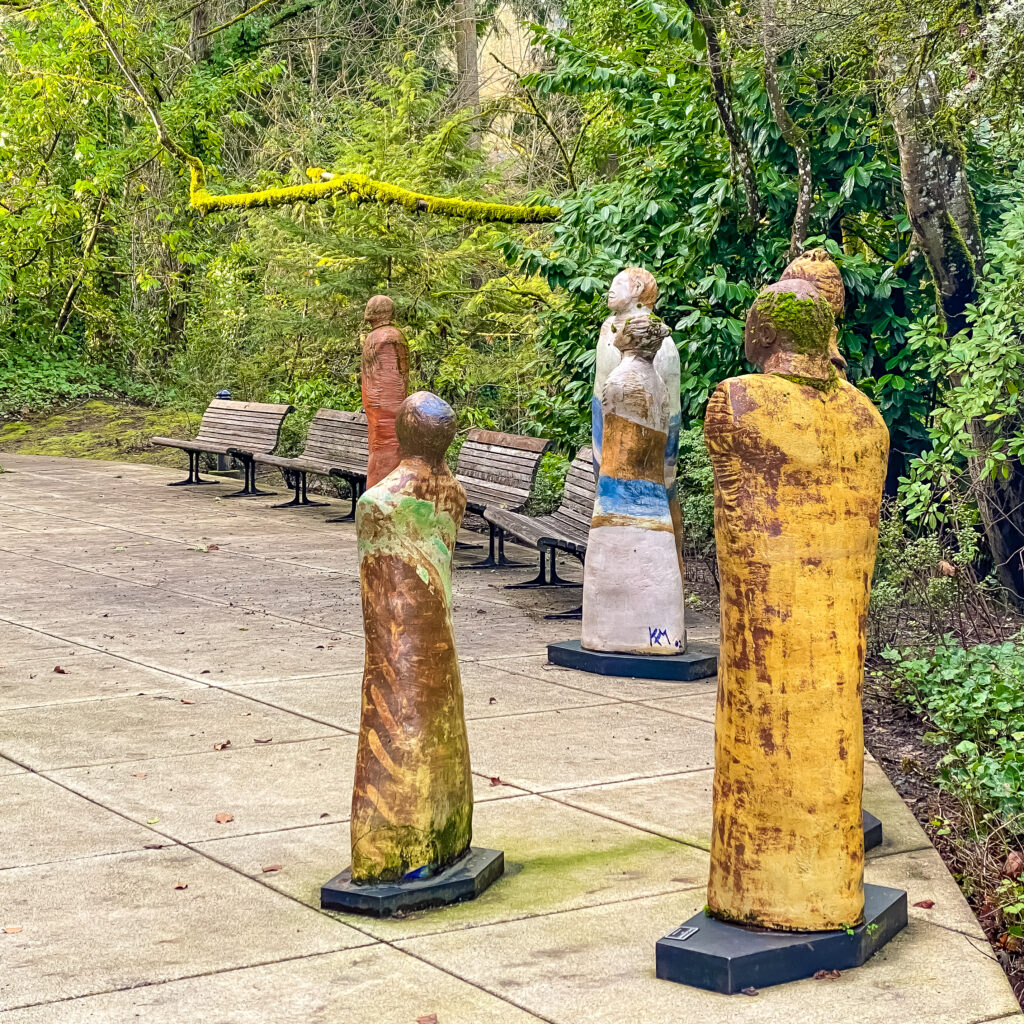 Along the route you'll also see the West Linn Library, Artist Katy McFadden's fabulous sculptures, the Dorothy Maddax Garden, and McLean House.
And when you get to the Willamette River, you'll be sorely temped to cross the Oregon City Arch Bridge (the views!) and dip into the city's rich panoply of eateries, breweries, wine/cocktail bars, and one very cool food cart corner. Plus top-notch vintage shops and other curiosities.

You'll also be rewarded with several local coffee shops to choose from. The Hive Social (featuring Oregon roaster, Sister's Coffee Company) is our fave. So add a little time to explore if you can.
We won't mention McLoughlin Promenade here though, a 7.8-acre linear park along the bluff high above downtown Oregon City, with spectacular views of the Willamette River and Willamette Falls. That walk deserves its own post.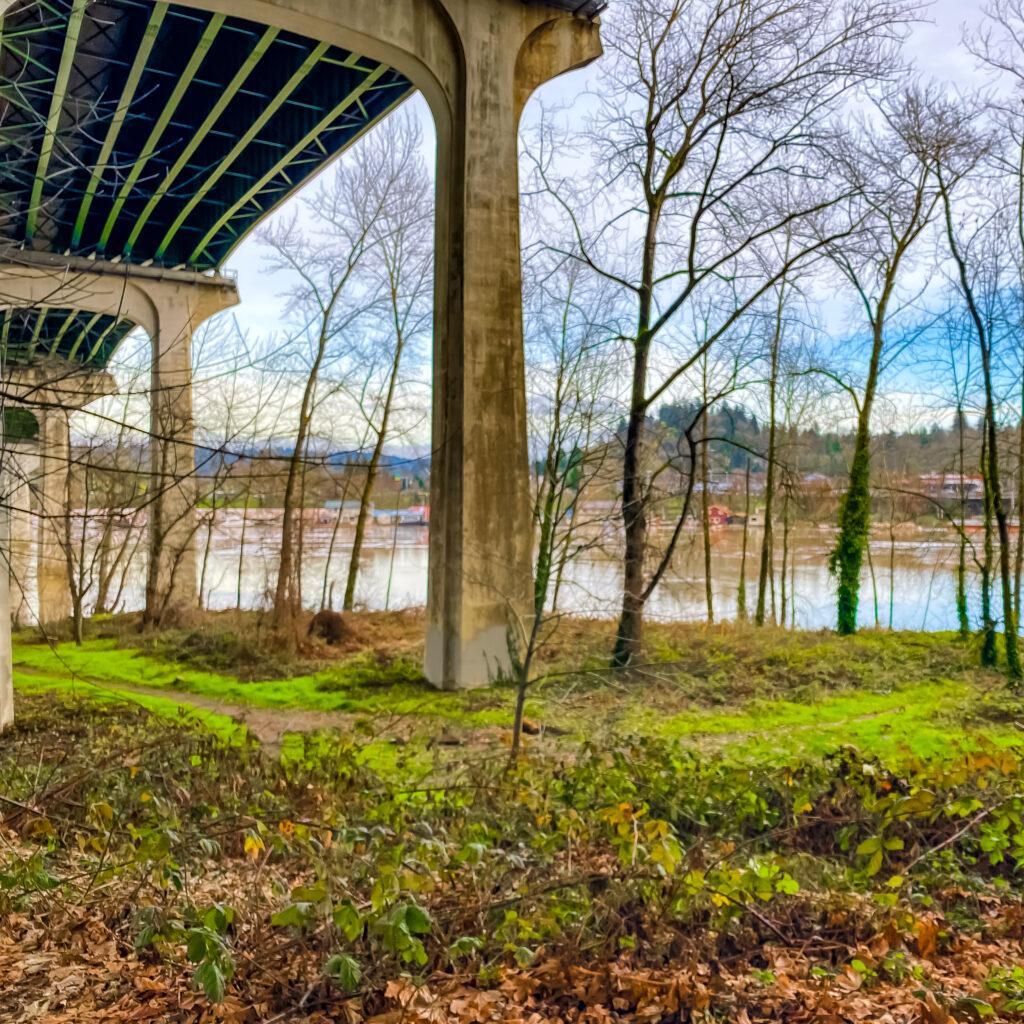 For THIS walk, plan on the quiet solitude of the surrounding woods and several surprises along the route. You're entering another world. And yes of course bring a CAMERA.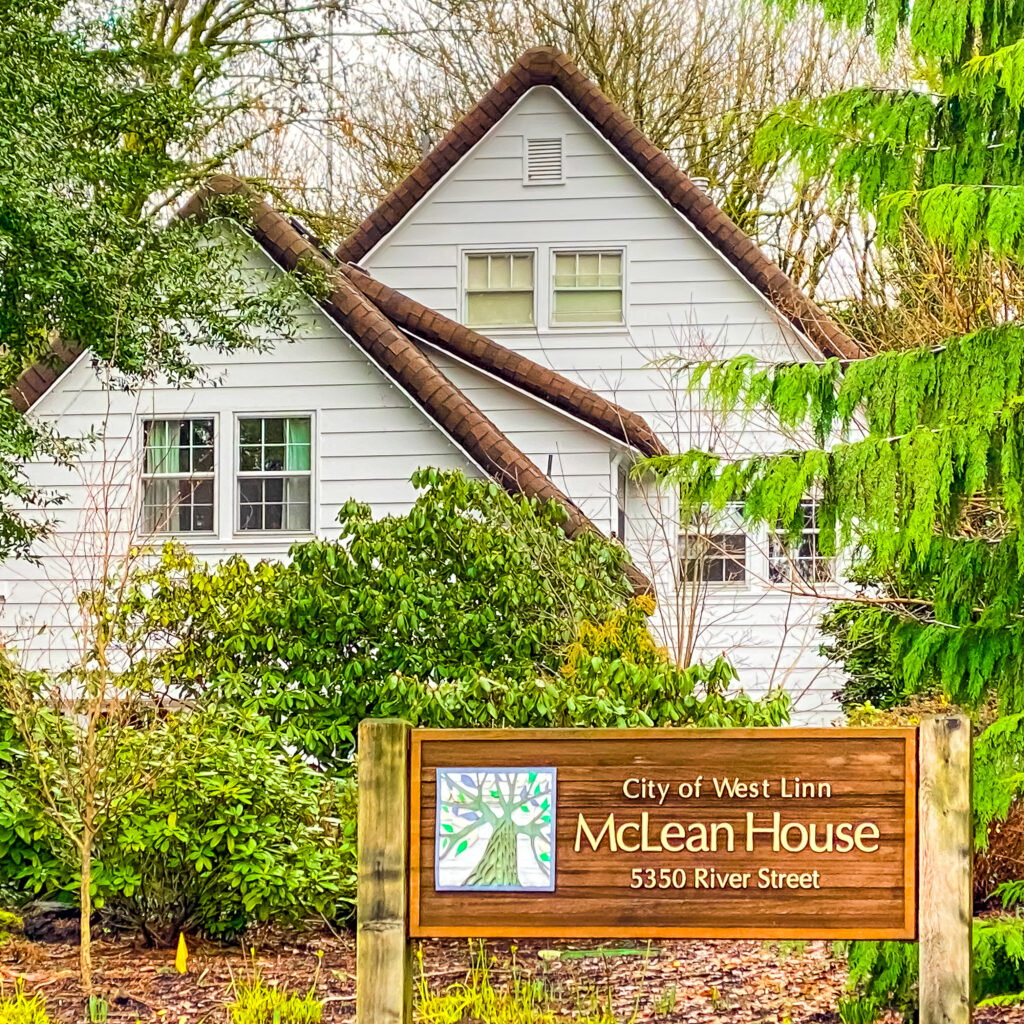 We launch this walk near civilization, as you may live some distance from this neck of the woods. Luckily West Linn Central Village (near West Linn Library and Market of Choice) offer plentiful free parking.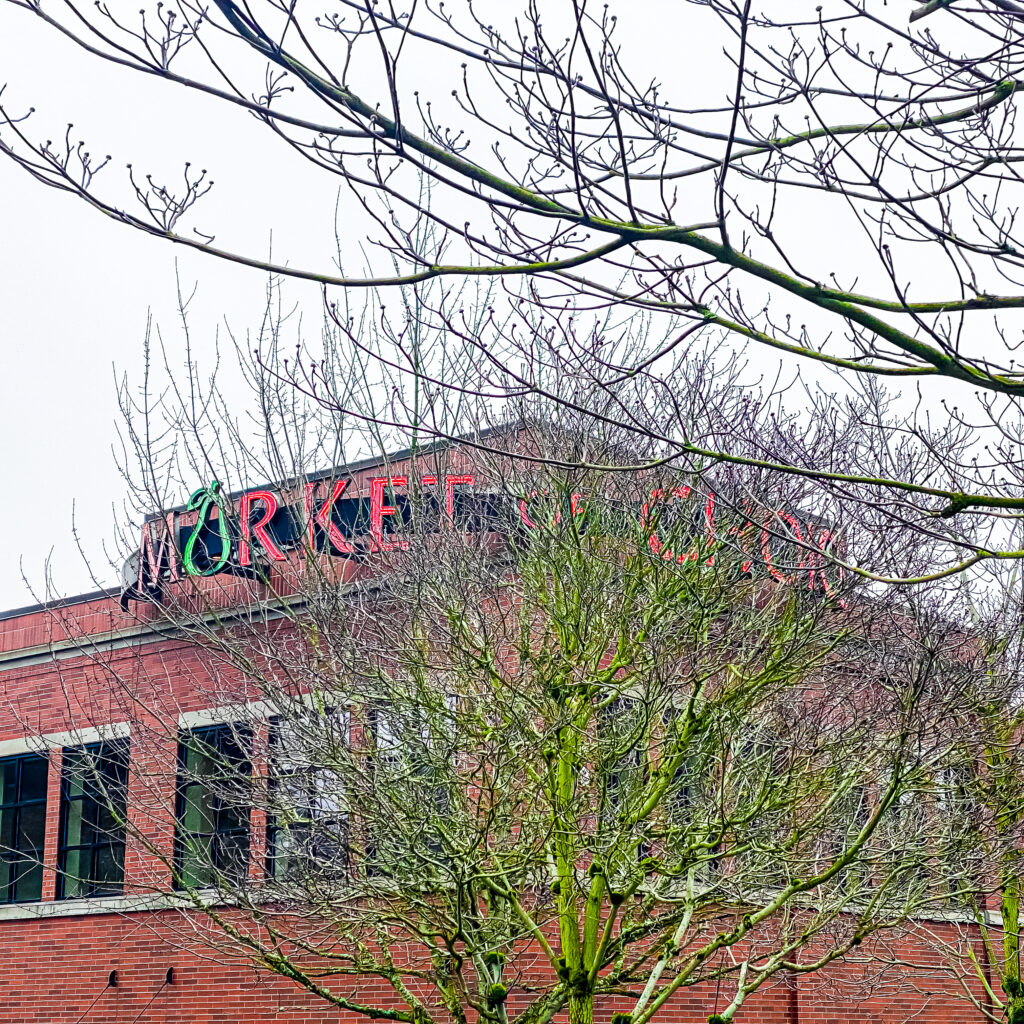 Online Map
On your computer, open the map link below, bookmark it to the task bar, and then before launching your walk, open the map from your iPhone. If the Legend on the left is not visible, open it. You'll then see turn-by-turn directions, along with route options, interesting sights, plus coffee and eats options. If Google is tracking (it glitches occasionally), it will show your location as you walk the route.
Distance
About 3 miles.
Time
You'll want to linger to take in the sights, so allow at least 2 hours
Terrain
The terrain varies from well maintained to not so well maintained trails to paved roadways and sidewalks. There are a few wooden staircases and bridges that may be hazardous if there has been a recent storm and fallen tree branches. Be cautious.
Difficulty
Mostly an easy, flat walk but do wear good walking shoes.
Coffee & Eats
Coffee and snack options are noted on the route map. West Linn Central Village (Starbucks or Market of Choice), and downtown Oregon City (The Hive Social) are best bets.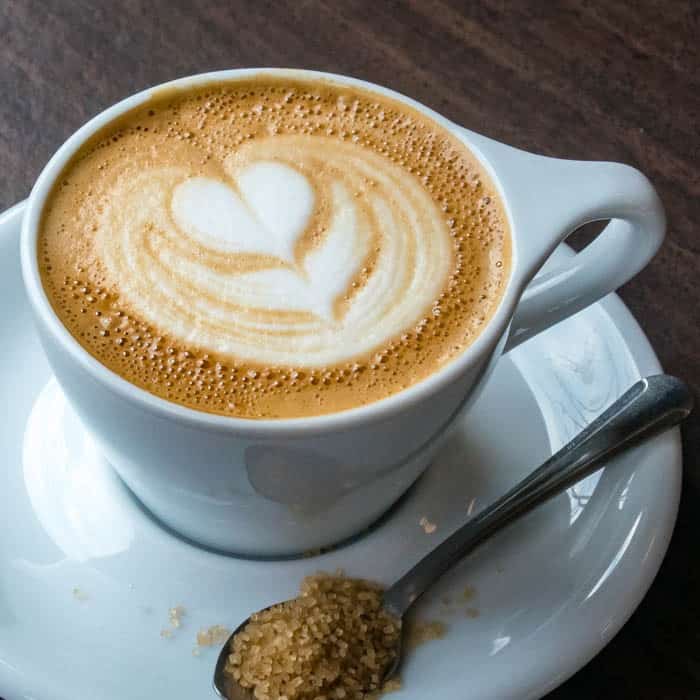 Walking West Linn: Willamette River, Bolton, Hammerle Park, Burnside Park, Maddax Woods, Mclean House Photo Gallery
[envira-gallery id='514′]
Portland Metro Walkabouts
The SkyBlue Portland Real Estate Group hosts monthly group walks through some of Portland Metro's most beautiful and interesting neighborhoods. For info on our Portland Metro walking tours, check out our Facebook page, Women Who Walk and our meetups (PDX Women Who Walk and West Linn Women Who Walk). Then join us!
More West Linn Walks
West Linn Neighborhood Guides
West Linn Neighborhood Maps