This challenging 6-7 mile Walking West Linn route starts high in the hills of West Linn and weaves its way down to the Willamette River valley below, with three optional side routes to explore (Bernert Boat Landing Loop, Tualatin Bluff Neighborhood, and/or Willamette Park).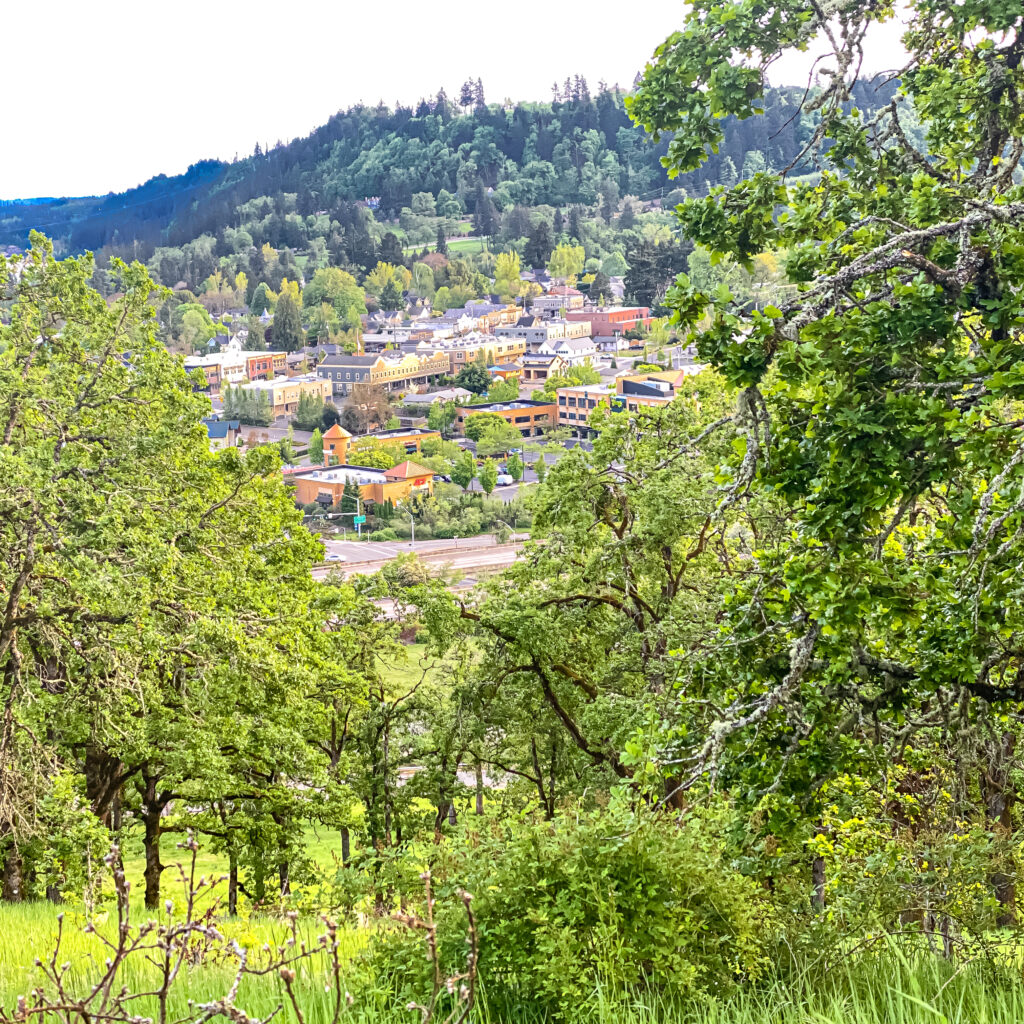 It's a gorgeous walk with two local coffee options in Old Town Willamette.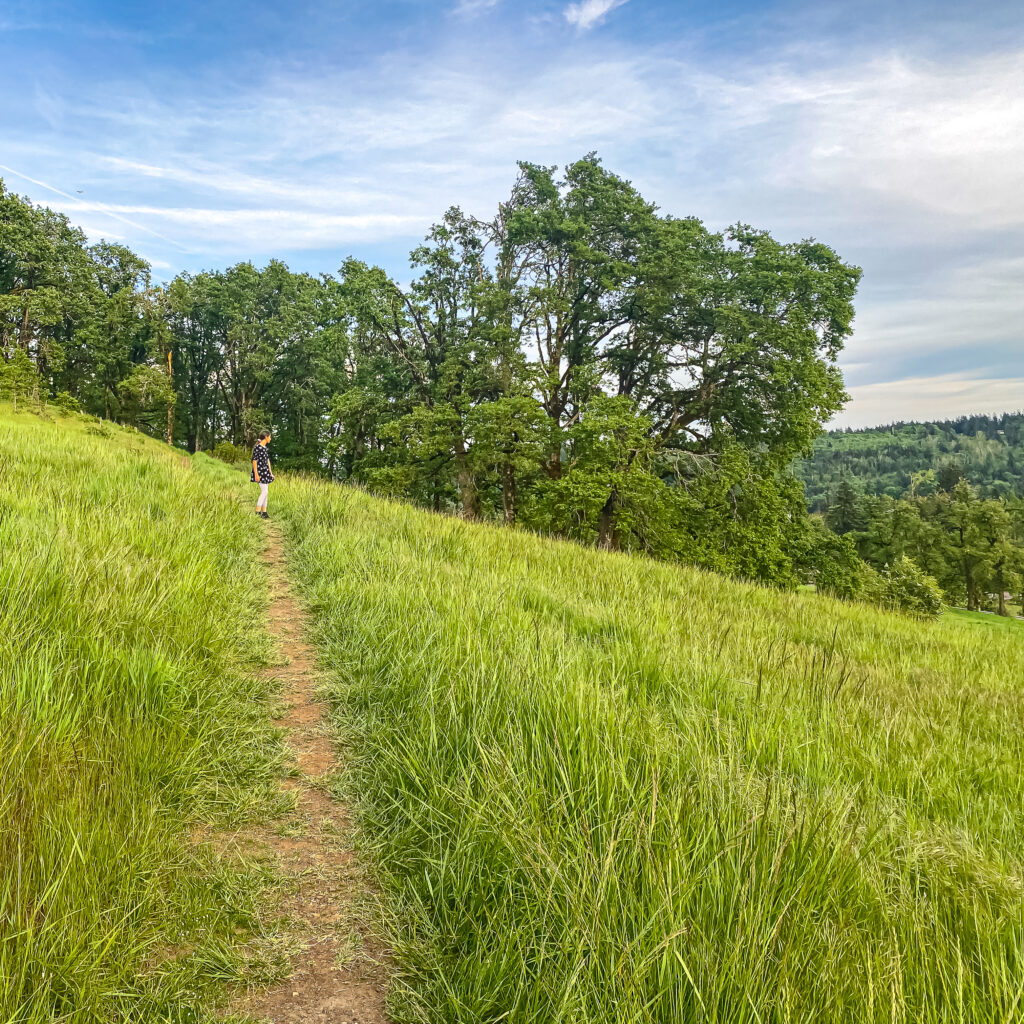 You can return along the same route if you wish (steep hill climb) or take the optional, somewhat less strenuous, return route indicated on the map.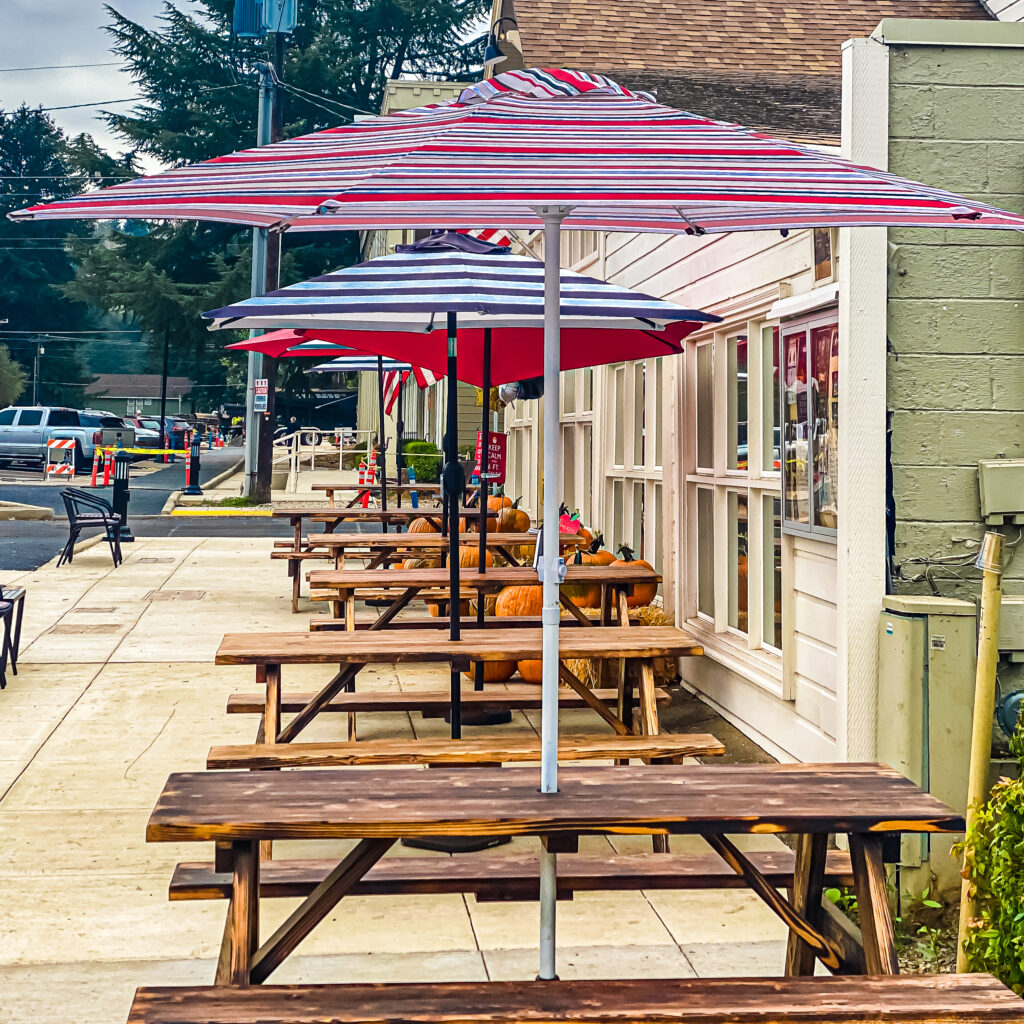 As a bonus, the optional return route includes a jaunt through lovely White Oaks Savannah. Highly recommend if the grassy trail isn't wet or icy.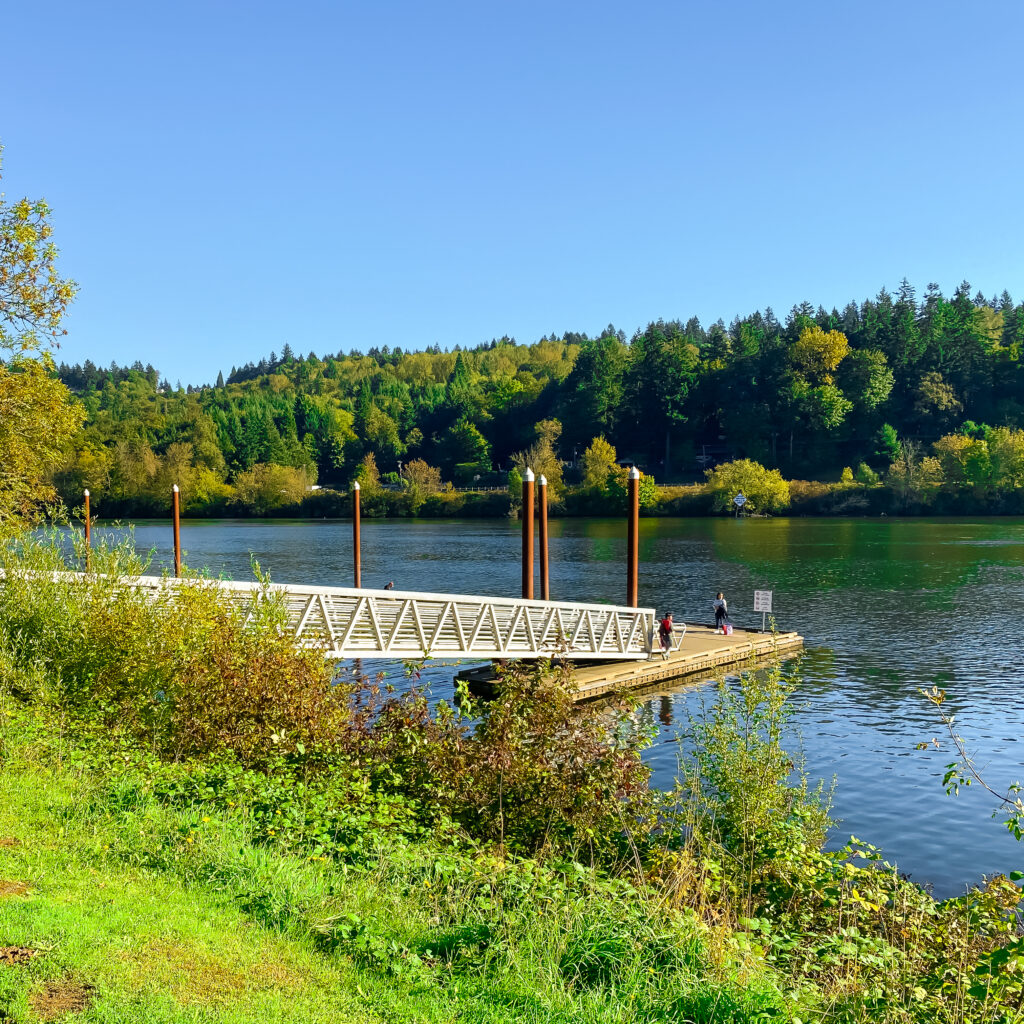 The Route
Online Interactive Map
Walking West Linn: Historic District, Willamette Park, White Oak Savanna Loop Map
Our route maps are designed so you can both follow and keep track of where you are on the route from your iPhone while walking. On your computer, save the route map to your bookmarks bar and then open that link from your iPhone.
While walking, open the Legend field on the map to get turn-by-turn directions. If Google Maps is tracking properly (occasionally, in some areas, it glitches) you'll see a small blue ball that represents you on the map. That's especially helpful in keeping track of where you actually are on the route.
Distance
6-7 miles, plus 1-2 miles additional for one or more of the optional side routes.
Time
Allow 3-4 hours to thoroughly enjoy this walk. You'll want to gawk in Old Town and take a break (coffee, pastries, restrooms) at Lark Café or Willamette Coffee House. If a hearty lunch is in the cards, we recommend Lil Cooperstown Grill.
Terrain
Mostly paved sidewalks, some of which are steep and/or rough. The Savannah offers a mown, usually well maintained, grass trail that horizontally crisscrosses the hillside.
Difficulty
Salamo Road presents a steep grade from it's north intersection with Bland Circle to it's south intersection with 10th Street. Trekking down is a breeze. Trekking up is more challenging.
Coffee & Nibbles
Two top-notch, local options for coffee are indicated on the map, but we usually end up at Lark Café. You can't miss it. It's on the main drag–Willamette Falls Drive– through Old Town.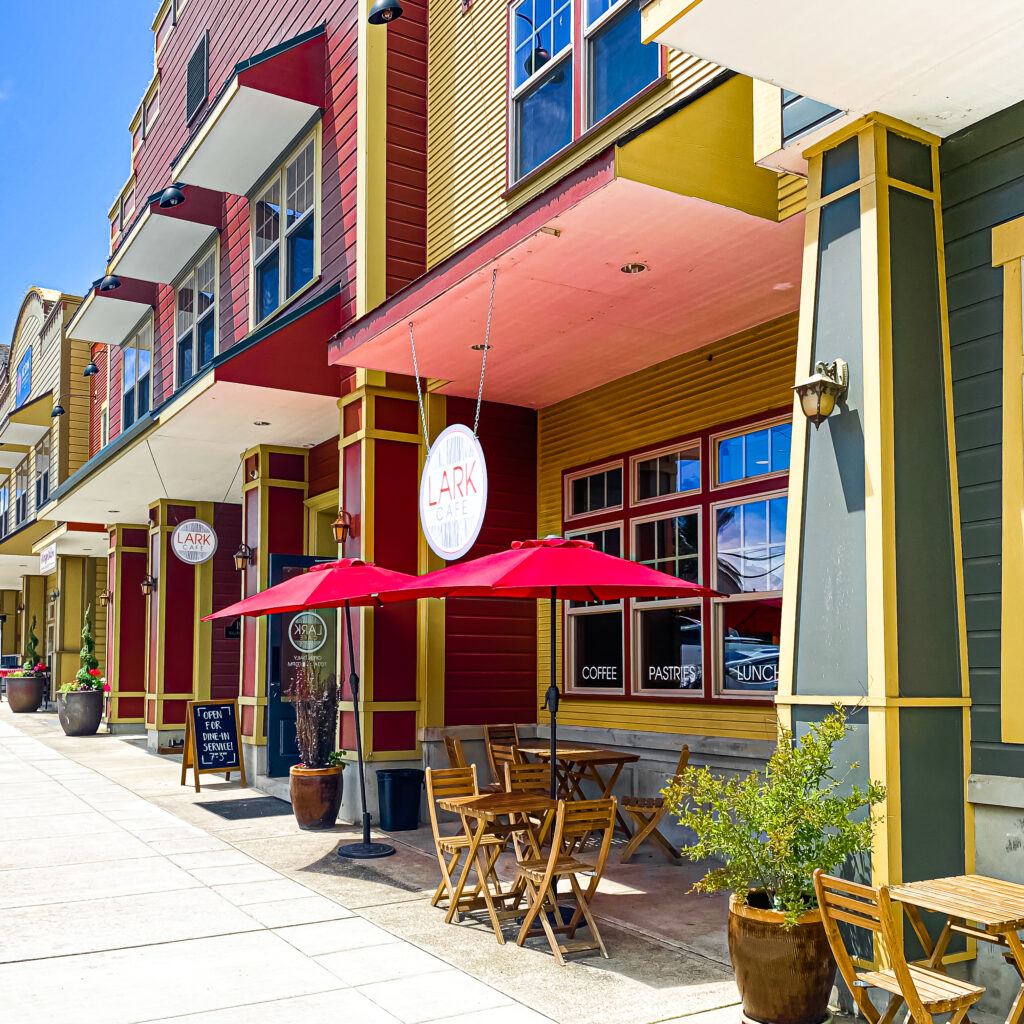 Portland Metro Walkabouts
The SkyBlue Portland team hosts monthly group walks through some of Portland Metro's most beautiful and interesting neighborhoods. For info on our Portland Metro walking tours, check out our Facebook page, Women Who Walk and our meetups (PDX Women Who Walk and West Linn Women Who Walk) And join us!
West Linn Walking Maps
Walking West Linn, Oregon: Our 10 Most Popular Route Maps (Post)
Walking West Linn: Bolton to Oregon City (Map)
Walking West Linn: Hidden Springs & Rosemont (Map)
Walking West Linn: Historic District, Willamette Park Loop (Map)
Walking West Linn: Historic District, Willamette Park, White Oak Savanna Loop (Map)
Walking West Linn: Historic Willamette Home Tour Double Route (Map)
Walking West Linn: Lusher Farm Trail to Lake Oswego (Map)
Walking West Linn: Oldtown Willamette, Fields Bridge Park & Tualatin River(Map)
Walking West Linn: Parker Crest, Historic District, Willamette Park, White Oak Savannah Loop (Map)
Walking West Linn: Parker Crest Hill Romp (Map)
Walking West Linn: Parker Crest, Rosemont Summit, Sahallie Illahee Park Romp (Map)
Walking West Linn: In Reverse: Parker Crest, Rosemont Summit, Sahallie Illahee Park Romp, In Reverse (5+ miles) (Map)
Walking West Linn: Rosemont Hill Romp Three Ways (Map)
Walking West Linn: Rosemont Summit to Oregon City (Map)
Walking West Linn: Tanner Ridge to Luscher Farm & Lake Oswego (Map)
Walking West Linn: Oldtown Willamette, Fields Bridge Park & Tualatin River (Map)
Walking West Linn: Historic Willamette Home Tour (Map)
Walking West Linn: Willamette River, Bolton, Hammerle Park, Burnside Park, Maddax Woods, Mclean House (Map)
West Linn Neighborhood Guides
West Linn Neighborhood Maps